What Are Peptides And How Can They Benefit You?
Peptides are molecules made up of two or more amino acids that are joined together in a chain. They play an important role in many biological processes, including cellular communication, muscle contraction and development, metabolism, and immunity. Peptides have been used for centuries to treat various illnesses, but they are now being recognized as powerful tools for improving overall health and wellness. In this article, we will discuss what peptides are, how they work, and the potential benefits that you may experience when taking them. Additionally, we will provide some tips on how to safely and effectively use peptides for your own individual needs. If you are considering taking peptides, this article will provide you with the information you need to make an informed decision. 
Section 1: What Are Peptides?
As previously said peptides are defined as molecules composed of two or more amino acids linked together in a chain. Amino acids are the building blocks of proteins, and each type of peptide has a unique sequence that gives it its own unique structure and function. The structure of the peptides determines how they interact with other molecules in the body, ultimately controlling different biological functions. Additionally, current estimates put the number of natural peptide molecules in excess of 13,000 while the number of artificial peptides is believed to exceed 1×1013 as seen at https://www.peptides.org. This is because peptides can be custom-made to target specific receptors and functions within the human body. 
Section 2: How Do Peptides Work?
The activity of peptides depends on their structure, sequence, and how they interact with other molecules. Peptides can bind to receptors on the surfaces of cells in order to trigger a specific response; this is known as receptor-mediated action. By binding to these receptors, peptides can induce a variety of effects within the body such as increased cell growth, improved energy levels, and enhanced immunity. Additionally, peptides may also be used as hormone regulators or neurotransmitter modulators, allowing them to affect a variety of processes within the body. 
Section 3: Potential Benefits of Peptides
Peptides have been studied extensively and are known to offer a wide range of potential benefits for overall health and wellness. As mentioned before, they can be used to stimulate cell growth and improve energy levels. Additionally, peptides may also help to boost the immune system and regulate hormone production. Some research has even suggested that peptides have anti-aging properties and could help prevent or slow down the aging process by decreasing inflammation and increasing collagen production. Furthermore, some studies have shown that peptides may help to reduce blood pressure, improve muscle mass and strength, and even increase libido. 
Section 4: How To Use Peptides Safely And Effectively
Before using peptides, it is important to consult with a doctor or qualified healthcare provider for advice on the best way to use them safely and effectively. Additionally, it is important to research the specific peptide you are considering, as not all peptides are suitable for everyone or every situation. Furthermore, be sure to purchase your peptides from a reputable source and store them in accordance with any instructions given. Finally, always follow the dosage instructions that come with the product carefully to ensure maximum benefit and safety.
Section 5: Scientific Research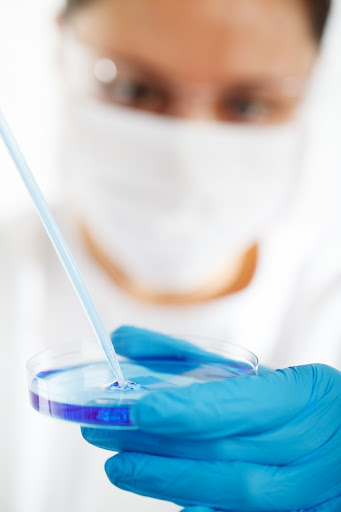 There have been numerous scientific studies conducted on the use of peptides and their potential health benefits. In general, research suggests that peptides may offer a range of potential health benefits, although more studies are needed to confirm the efficacy of various types of peptides. Some evidence also suggests that peptides can be used to boost immune system function, regulate hormones, and improve muscle growth and strength. Furthermore, some research has suggested that peptides may have anti-aging properties as well. For example, one study found that a specific peptide helped to reduce wrinkles and improve skin hydration in participants. Also, another study found that a peptide helped to reduce inflammation and improve muscle recovery. So, while more research is needed, the potential benefits of peptides appear to be promising.
In conclusion, peptides have been utilized for centuries to treat a variety of diseases, but they are now understood to be potent agents that can enhance general health and wellness. They can be used to boost the immune system, increase libido, control hormones, lower blood pressure, increase energy levels, and stimulate cell growth. Prior to utilizing peptides, it is crucial to seek medical advice from a qualified individual and to buy them from a trustworthy supplier. For optimal safety and effectiveness, make sure to carefully follow the dose directions. Finally, while additional research is required to fully understand the potential of peptides, the information at hand currently points to a number of possible health advantages.