If you are sitting for the state license exam, chances are it is no walk in the park. It can be hard and stressful. Many people find themselves becoming frustrated with taking tests in general, not to mention preparing for the big day when your actual test results will determine whether or not you receive your real estate license. The truth of the matter is, the only way to know if you are ready for your real estate exam is to practice taking exams. This seems obvious, but there are some steps you can take on the road to test day that will make this process less stressful and more productive.
1. What's A Real Estate Exam?
A real estate exam will typically be a few hours long and contain 100-150 questions. Not all of these questions are counted in your final score, so you can skip around to different parts of the test without worrying about messing. The best advice for this is to read each question thoroughly and answer what you believe to be the correct response. These tests are scored by a machine that counts your correct and incorrect responses to calculate your final score. Every state has different testing requirements, so make sure to find out what they are before you sit for the exam.
2. Take Mockup Exams
Taking practice tests will help you prepare for an actual real estate exam. Many of the questions on these exams are similar to those that appear on state licensing exams.
Taking practice tests is the best way to know what to expect when it's time to hit the books for the real estate exam. Working on real estate exam questions that have an option to see detailed answers and explanations is a good place to start. After you find your rhythm, make sure to mimic actual testing conditions as much as possible, including setting time conditions.
This will not only help to familiarize yourself with the types of questions you'll see on test day, but it will also give you an idea of how you'll perform under timed conditions.
3. Helpful Skills To Develop
There are a few skills that can really help you in studying for your real estate exam. First, try to get good at eliminating wrong answers before you even see the right ones. Second, develop speed in answering questions without sacrificing accuracy. These two skills will be invaluable when it comes time to answer 75+ questions in a short period of time.
Discipline is also necessary. Without discipline, you'll never be able to focus for the entire exam period. This kind of focus will really help you hone your adulting skills and be of use when it's time to excel in your job. Schedule yourself time every day for study or review work with reminders on your phone or online calendar until it becomes part of your routine.
Having a way to manage stress is also important. You'll be under some pressure during your real estate exam, so it's a good idea to have some tactics for managing that stress before the big day. Exercise can be helpful, but meditation is probably best if you've never tried it before.
4.  What To Study
Of course, there will always be some variation in which topics get covered or left out, but the best place to start is with your state's licensing manual. This manual will give you a general overview of what types of topics you'll see on your real estate exam.
The test itself will not be based on the licensing manual, so don't use it as more than a guide. You should also familiarize yourself with the real estate laws in your state. Most licensing exams will include questions on these laws to test how well you've studied them.
Another great way to prepare is to find a study group. Being accountable to others can be a great motivator, and you'll also have a lot of resources with people who are going through the same process as you.
5.  When To Study
This is a very important question. The biggest mistake people make is cramming before an exam. Don't do it! In fact, you should study exactly as little as possible until the day of the test.
A better way to prepare for your real estate exam is to focus on learning concepts and let those concepts sink in over time. The best way to take in information is through studying consistently over an extended period of time. Learning new concepts every day will help you master the subject matter, not just skim it.
It's a good idea to make a timeline for yourself. Remember to take into account the amount of time you need to practice taking tests. Your timeline should start about five months in advance when you begin studying the material.
6. Try Different Methods
How you study really depends on the type of learner you are, so don't be afraid to try different methods. Flashcards, which are reusable cards with questions or concepts written on them, can be a great tool for students who learn best through repetition. Reading aloud is also a good way to study. Reading and reciting material out loud is often how we would do it in everyday conversation, so the material sticks better that way.
Depending on your schedule and what your responsibilities are, it can be very helpful to block off specific days for study or review sessions. This will help keep you accountable and productive (and give you a set schedule). Remember to always review the material and make sure it's in your long-term memory before moving on.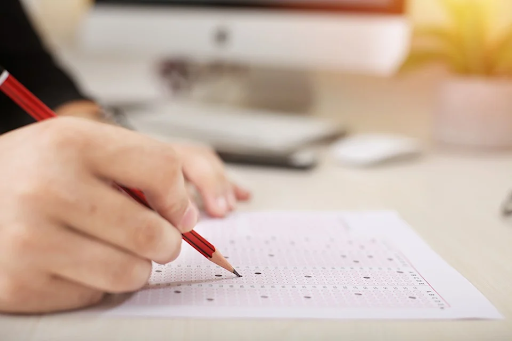 On test day, be sure to get a good night of sleep and eat breakfast before you head out for your exam. Eat light, because you don't want anything too heavy in your stomach when you're taking the test. You'll need all of your energy for this exam, so don't let yourself get hungry or fatigued.
Nerves can be helpful or harmful, depending on how you use them. Remember that most people feel nervous before an exam, so embrace the feeling and use it to your advantage. Stay confident in yourself and your abilities. Be kind to yourself with this test. Don't beat yourself up if you make a mistake. Know that you've studied the material and you're well-prepared to take this test.