In the market, this model is offered with 641 horsepower, and modified to 800 horsepower, rising to a much higher level.
By fitting the new 4.0-liter engine, it is designed to add about 160 horsepower, which sends it to four wheels via eight-speed automatic.
The increase that has made it possible to accelerate from zero to 100 kilometers per hour in 3.3 seconds, until it can reach the top speeds of up to 308 kilometers per hour. Compared to the original model, which reached in 3.6 seconds, up to 304 kilometers per hour, had the top speed.
Lamborghini Urus By Novitec
For this change, the Lamborghini Urus has been lowered as aerodynamics have grown and some lines are better.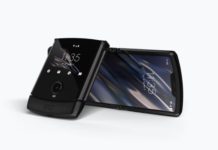 The Lenovo-owned brand, Motorola unveiled a new version of the Razr phone. It has a touch screen on the inside, no keyboard but folds...