The Nokia 9 looks set to mark an important milestone in the race of smartphones to crush an ever-growing number of cameras on the back of premium phones – with the first five-camera system.
OnLeaks is known for designing these high-resolution designs based on intimate knowledge of the factory's detailed CAD models
These models are computer presentations of a product by designers during the creation of a new product and are often sent to third parties to enable them to design their wrappers and accessories.
According to information on the Nokia 9, next-generation smartphones will organize five-camera lenses on a circular structure along with the LED flash, as well as a mysterious black sensor.
Unfortunately, it is not yet known what each camera will do.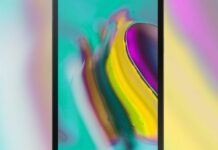 We are just a few days away from the Unpacked event, where we are expected to finally see the Samsung Galaxy S10 at its...