Powerful Summary: LinkedIn About Section
The LinkedIn summary is the right way to tell prospective employers that you are the right fit. It is the best section to include skills, motivations, and the touch of personality which headlines and work history fail to provide. By keeping these tips in mind, you will write an eye-catching summary that will help you get the dream job without spending money on LinkedIn makeover services.
1. Make your story simple
While writing your summary, make it like a simple story than a dull resume. Don't retell your job history, but make your narrative entertaining. Use active voice and specific verbs to describe your accomplishments.
2.  Keep a conversational tone
It's important to use a conversational style from your everyday life. The goal is to make your writing easy to understand and at the same time engaging. This can be tricky, but there are a few things you can do to help nail the tone:
Try to use short, simple sentences.
Use contractions wherever possible.
3. Engage the audience at once
The beginning of your story contains three lines, available for readers before they click the "read more"option. That is why these lines are the core of the summary. You should make them eye-catching to make people want to learn more about you. You can do this by conveying which combinations of skills set you apart from everyone else or help you achieve results, what outstanding accomplishments you have or why you love your work.
4. Keep it short
Yeah, headhunters are busy people, who are short of time for reading boring 3-page writings. Make your summary laconic and sweet. Fixate on meaningful details, leaving the fluff out.
5. Use personal prepositions and write in the first person
Who doesn't love reading about someone else's life with a personal touch? You use your own words to make a powerful summary of you've got a unique career or inspiring achievements. Don't be afraid to show some personality. A boring summary is likely to turn off potential employers, so inject a little bit of your individuality into your writing.
6. Utilize effective keywords
LinkedIn is a great way to connect with recruiters and employers. To make your profile come up for recruiters just use the right keywords. Job titles, skills, and industry jargon are all fair game. You can find the right keywords by reading job descriptions. The words appearing most frequently are just what you need.
7. Put stress on your professional background
Are there initiatives that you've taken charge of? Is there anything to be proud of in your work history? State the outstanding facts to stand out. Sharing your accomplishments will show others why they should choose you. Plus, talking about your strengths will let people know how you can help them.
8. Highlight your accomplishments
Your About section is your chance to sell yourself to potential employers or networking contacts. And just like with any sales pitch, you want to make sure you're putting your best foot forward. That means no boring lists of your accomplishments – save that for the "Experience" section. Instead, use your Summary as an opportunity to tell a story about your professional life. Highlight the experiences and accomplishments that are most relevant to the field you are good at and do your best to make it engaging to read.
9. Include numbers and statistics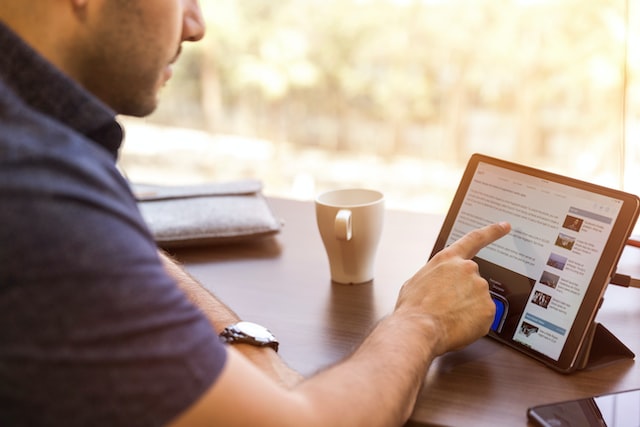 Whenever possible, try and include some numbers and data in your summary. It not only looks great to future employers, but it also gives them a more concrete understanding of your skills and experience. This information should be relevant and engaging not to bore your reader!
10. Highlight relevant skills and talents
One of the best things you can do is to focus on adding skills and talents relevant to the position you're interested in. This is important because recruiters often use keywords to search for candidates, and the more keywords you have on your resume, the more likely you are to be found. However, it's also important to keep your resume interesting and readable, so be sure to strike a balance between adding too many keywords and making your summary sound like a list. With a bit of careful planning, you can ensure that your resume has the right mix of skills and talents to help you land the job you want.
11. State your long-term goals
Ambitions are a great way to show off what you're looking to achieve in your career, and LinkedIn is the perfect place to do it. By goal stating recruiters know what you're looking for and whether you'd be a good fit for the company. Your goals should sound realistic, and your writing about them should be clear and concise. Try to connect career strategy to your ambitions.
12. Make sure to include a call to action at the end of your text
So you're finished with your LinkedIn summary, congrats! Now it's time to consider your CTA or call to action. The final part of your About section, where you tell readers what you want them to do next, is perfect for getting a call from a hiring manager. Maybe you want them to see your accomplishments in practice or get in touch for more detail. Whatever it is, make sure it's something that will help you achieve your goals. CTA is an effective way of encouraging readers to act according to your objectives. So don't be shy, go for it!