In June, Samsung introduced the new convertible Chromebook Convertible Series, with a 360-degree rotation screen and pen support. Now, the device is getting a new version that adds LTE support, enabling the internet connection without the need for Wi-Fi.
The company did not provide detailed data of LTE variant specifications.
Samsung launched the new Chromebook Plus V2 laptop with LTE network
Thus, apparently, the device retains the same ingredient as those found in the model launched earlier this year. This means the device will have a Full HD 12.2-inch, 4GB of RAM and 32GB of internal memory. Regarding the processing power, an Intel Celeron 3965Y drives it.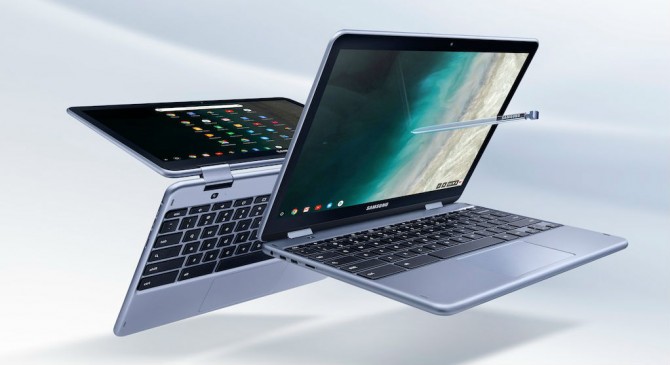 When announced the Chromebook Plus V2, Samsung stated it was "designed for people who do not cease to move", and adding LTE repeats that statement.
"With Samsung's Chromebook Plus V2 (LTE), we are introducing a premium device at a reasonable price. This will help consumers do things they were not able to do before – connect their primary devices, such as a Chromebook, anywhere and anytime. "
The "convenient" price mentioned above is $599, an increase of $100 from the Wi-Fi model. It will be available through the Samsung website starting November 2 and will also be sold by Best Buy and Verizon in the US