This is thanks to the use of G-Sync technology, which means that when paired with an NVIDIA GPU, it will help in synchronizing for providing a great visual experience with no trouble on the monitor.
The monitor also benefits from a refresh rate of 240Hz, which is significantly higher than most standard monitors on the market today.
The only "gap" for this monitor is that it has a maximum resolution of 1920×1080 pixels. At this time where 4K is becoming the norm, especially when considering that it's a play monitor, it's a little disappointing.
According to Seog-gi Kim, Executive Vice President of Screen Business, "Samsung offers upcoming gaming experience with bent displays using the latest graphics technology to entertain players like never before."
"Combining a 240Hz refresh rate with NVIDIA G-SYNC compatibility on Samsung's new CRG5 curved gaming display, gamers provide advanced performance for the most graphic games."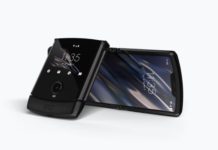 The Lenovo-owned brand, Motorola unveiled a new version of the Razr phone. It has a touch screen on the inside, no keyboard but folds...