Next week's free game is also revealed.
Epic Games has promised a year of free games and kept the word, we have to admit. The latest free game is already available and as per tradition, the next one has been revealed. Starting today, Sundered: Eldritch Edition is free to download at the Epic Games Store and on January 16th it will be followed by the Horace platform.
Sundered is full of ancient horror and is brought to life through cartoon art and animations. The Eldritch Edition available in this case adds support for local co-ops and new quest areas. You can get the game from Epic's official website until January 16th and can keep it in your library forever.
After Jan. 16, Horace, whose 2019 launch was largely overlooked, will take its place in the giveaway. At least from its reviews on Steam, the game has only positive feedback. For the price of zero ALL you have a chance to try it. Horace will be available for free from January 16 until January 23.
Last week's free games included Ubisoft's first two Darksiders and Steep games. However, the time for these is over. Check out the Sundered: Eldritch Edition trailer below.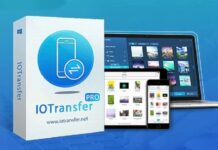 The multimedia content management system of iPhone and iPad is not impeccable, and the management of photos, videos, music and other elements through iTunes...