A maxi American Suv?
The long-fashionable SUV segment seems to know no bounds. In addition to the fight that takes place in the "bottom" segments where new compact models thrive every day, the competition also increases in the luxury segments, where Land Rover or Mercedes have long found themselves "surrounded" by the X7, Q8, and now by this colossal proposal of (Italian) American Jeep.
[td_block_ad_box spot_id="custom_ad_2″]
But few know that the Wagoneer was first produced in 1962 and can be considered the successors of the luxury SUV's models we know today. The first Range Rover was produced seven years later.
The Grand Wagoneer is gigantic, as should be a maxi American SUV. To summarize, seven people can "live" freely inside it. The rest as seen in the picture leaves much to be desired. Massive maskerino, Led headlights according to modern technology, and giant wheels with dimensions 24″ under the typical Jeep fenders with square shape.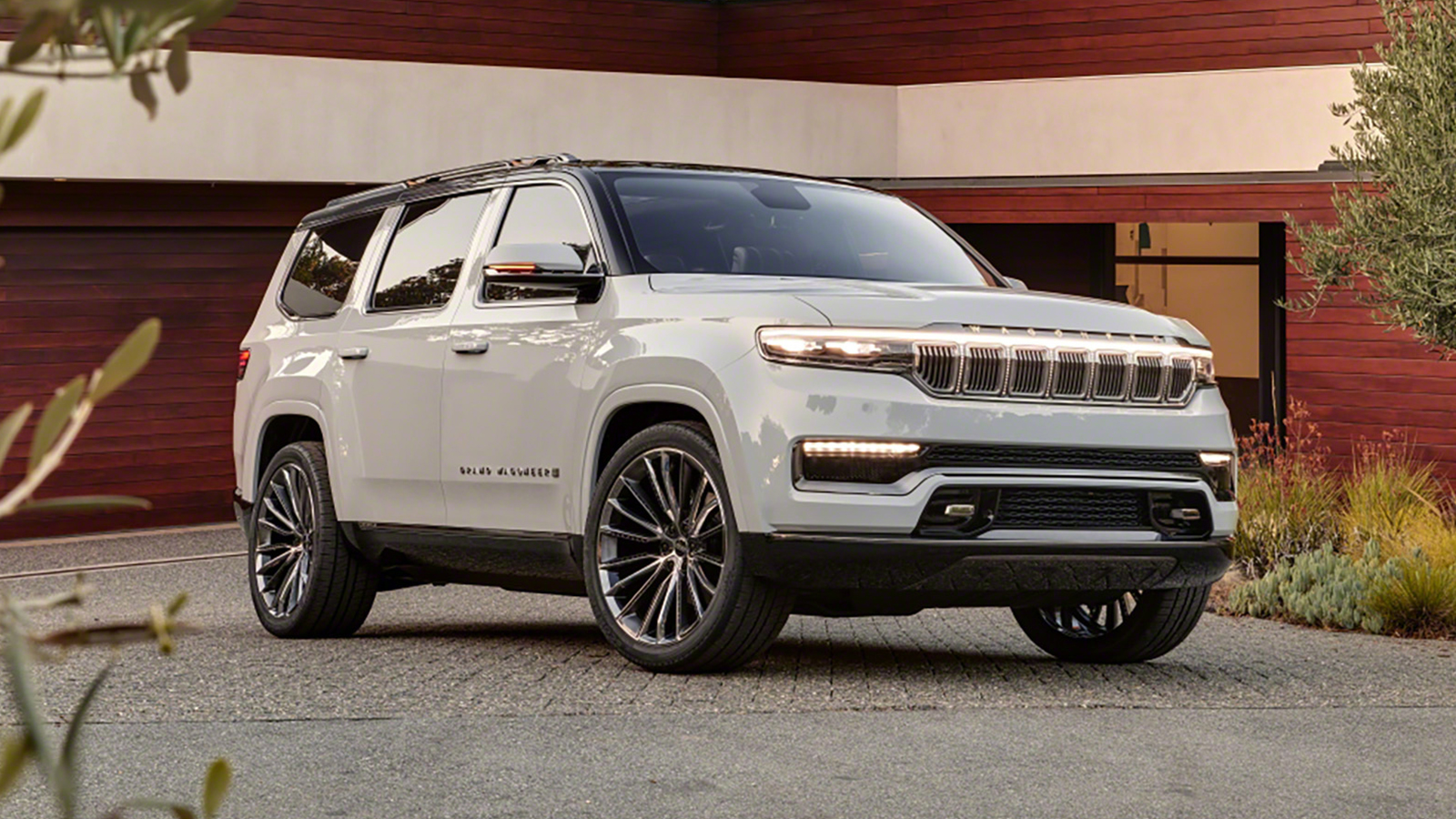 Inside we find a plethora of Led screens for all passengers, including the first passenger next to the driver. 12.3 "fully digital frame, 12.1" infotainment, 10.25 "infotainment screen for the first passenger and another 10.25" screen below the infotainment screen for other car controls such as air conditioning, seats, etc. Three more screens are offered for the rear passengers while the audio project is curated by the excellent audio world company McIntosh which has placed a full 23 speakers for a unique audio experience.
The rest of the interior is really cured in detail with quality materials combining aluminum, wood, and microfiber in solid areas while the seats and other upholstery use top quality leather and carpets at the bottom. Some versions will use a material called Pur which is environmentally friendly (recycled) but offers the skin feeling when touched.
We know very little about engines, but Jeep promises that there will definitely be electrified versions starting with plug-in hybrid versions. What the off-road guide will look like? Do not worry! It's a Jeep.
[td_block_11 category_id="3″ limit="1″ td_filter_default_txt="" tdc_css=""][td_block_ad_box spot_id="custom_ad_3″ tdc_css=""]