The Ultimate Guide on Link Building
SEO is an abbreviation for Search Engine Optimization. It's the process where web content will be optimized to rank higher on search engine result pages (SERPs). Link-building SEO is one of the most important parts of SEO since it involves getting links from other websites into your website. One good example would be linked in a hyperlink, a clickable link that can point to any website. However, to have a good page rank and get links from other websites, you've got to know how link building works, so it's better if you know the basics first.
When a search engine crawls a website, it indexes the content it finds and collects links from other sites that point to a specific page. The links are then used as references to determine whether your website is relevant to its search query or not. Once your website passes this stage, you may now be able to rank somewhere on SERPs, but one thing's for sure – getting there isn't an easy job.
Link-building SEO works like this: when you build links to your site, search engines take notice of the changes in the link profile. The way they work it out is by considering where the links are coming from (that's how search engines figure out what your site is all about) and how many other sites are linking to yours.
When you're building links, certain guidelines can be applied to avoid penalizing your campaign by search engines. If you target the right people and provide good content on your site, it will be much easier to build quality backlinks your website needs. Here are some of the guidelines that you should follow:
The first thing you've got to do is choose a budget.

Link-building SEO

works on the principle of supply and demand. Since there's no such thing as a free lunch, your link-building campaign will be most effective if you use pay-per-click marketing techniques. If you don't know how this works, you'll want to check out the cost-per-click marketing.

If you want to make your link-building campaign more successful, you should try directory submissions. However, bear in mind that many directories will accept links without reviewing them, which means that if you submit your site to a lot of these directories, it may get penalized by search engines for being duplicate content. On the other hand, you've got to remember that if your site is getting submitted to only a few directories, it may not get enough backlinks and ultimately won't rank high on SERPs.

Blog commenting is another link-building method you can implement to promote your website and gain quality links simultaneously. There are hundreds of blogs out there which means you may increase the number of backlinks your site gets by regularly commenting on these blogs. If you need some help, try using blog comment hosting services since most of them will give instructions on what to do when posting comments.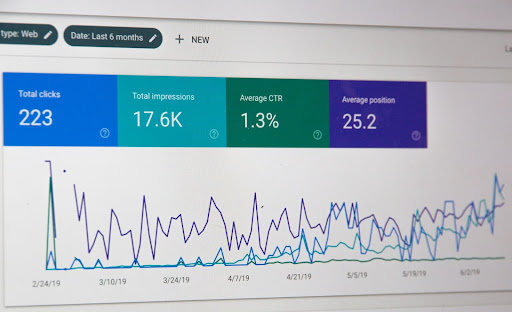 Link building with press releases is a technique usually used by many SEO companies around the world. However, first, you've got to know if it works or not which means you need to use link-building techniques as part of your campaign and monitor the results afterward. If this is what you're planning to do, make sure you find a PR distribution service that will only distribute your press release to the websites which are relevant to your industry.

The last link-building technique you can implement is guest posting. If you manage to get links from other websites, but make sure they're quality links, you should do some research before deciding on which sites will publish your articles because if it's not related to your site, it won't make a difference.
Bottom line:
While link-building SEO seems simple at first glance, you've got to understand that it's not something that happens overnight. You should be patient if you want to achieve better rankings and improve the number of visitors your site gets.