What is EMC Testing and Why Does it Matter
Electromagnetic Compatibility (EMC) is the ability of an electronic system or device to function in its intended environment without introducing unacceptable electromagnetic disturbance. EMC testing is a process that analyzes how well a product performs about Electromagnetic Interference (EMI). It can be used to determine the maximum level of radiation a product can emit without degradation, interception, or disruption of its intended function. It is used to comply with standards and regulations governing emissions limits in a given environment, such as the European Union's CE mark.
What is EMC testing?
EMC testing is conducted to measure the expected or measured emissions in a given environment. The goal of EMC testing is to essentially determine best, worst, and average performance within the scope of one standard or regulation. This type of testing ensures that electronic products perform as expected when used in real-world environments while minimizing interference with other electronics. With EMC Test Equipment, a test lab can perform the necessary EMC compliance testing of a product so that it can be sold in a specific industry or geographical location. Their applications range from safety equipment to telecommunication devices, automotive industry control systems, and much more.
What exactly does EMC testing entail? 
EMC testing comprises various tasks such as on-site and in-house testing. To begin, a product is tested for its emission limits (below the maximum exposure limit) and how it responds to interference from other sources. It requires using different types of test equipment that will monitor transmissions while the product operates. If any type of disruption or deviation from the test is observed then corrective action must be taken. The test equipment identifies emission levels and suggests ways to reduce them. It is important to ensure that product-generated disturbance will not interfere with any other device or system as this would degrade the performance of electrical devices, disrupt computer signals or limit the control functionality of a car's steering wheel during an accident.
The EMC Directive (2014/30/EU) requires that all equipment sold within the European Union must meet certain emission limits to ensure safe and legal compliance. The U.K.'s Chartered Institution of Building Services Engineers (CIBSE) also has guidelines for equipment design, installation, and maintenance in buildings. Another example is radio communications equipment, which must comply with the Radio Equipment and Telecommunications Terminal Equipment Directive (R&TTE) which is a European Union directive.
Why is it important? 
EMC testing is important because it ensures a product will operate as expected in its intended environment without causing any disruption to other electronics. It reduces the chance that a device will malfunction or do something unintended, which could present a safety hazard. EMC testing helps ensure that you are purchasing a reliable and safe product for your business needs. When you buy a product that is subject to EMC standards or regulations, it will typically come with a Declaration of Conformity (DoC). The DoC states that the product has been tested and complies with relevant standards. This declaration also contains information about the product's intended use and operating conditions. In general, companies must establish an Electromagnetic Compatibility Program for their devices if they are going to sell them in a market where there are EMC standards or regulations. An Electromagnetic Compliance Program provides typical activities necessary for meeting applicable electromagnetic disturbance-related regulatory requirements. 
How can you ensure that your product is compliant?
The first step is to conduct necessary research about the market that you are selling into. You should also consider using an EMC testing service provider with experience in your industry of choice. This way, you can feel confident that your product will achieve compliance by being tested within its intended use. If there are issues, the test lab will be able to offer guidance on how to improve emission performance through design or configuration changes so that it will pass next time. Before sending samples for EMC testing, identify any emissions problems early by using low-cost spectrum analyzers. They must be capable of delivering pre-compliance EMC information without significant investment in hardware and labor hours. This way, if your device doesn't meet the requirements then it can be addressed before it is tested. EMC testing also helps identify issues that need to be resolved in the product's design or manufacturing process, which reduces time spent on debugging products after production has begun or devices have been deployed. It can help avoid costly rework and warranty costs once the product has gone to market. 
What are the consequences of not complying with EMC regulations?
First, you will need to assess whether your product is subject to EMC standards. If it is, then non-compliance may lead to legal action or seizure of the device by government officials. You can also be fined for violating EMC standards depending on the laws in your specific region. Failure to comply with EMC standards may impact a company's ability to sell products into certain marketplaces and result in costly fees, increased product development costs, and increased warranty costs due to an increase in customer returns.
What are some common myths about EMC testing?
One myth is that EMC testing makes products more expensive to produce. In reality, the opposite is often true as it can reduce design and manufacturing costs due to early problem analysis and fixing as well as yield higher quality products sooner as a result of improved design processes. Another myth is that all it takes is one simple fix to pass an EMC test. This isn't always the case as if there are problems with a product's design then it may require several iterations of changes before a device passes all its tests. You also need to be aware that not all devices will have extensive issues, but it pays off to be thorough to reduce costly rework once production has begun or devices have been in the field. Seizing a shipment of a company's products is a costly situation that can result in significant financial impact. Many companies will choose to use an EMC testing service provider rather than take those risks.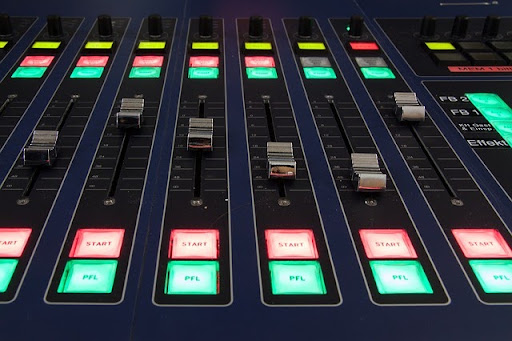 EMC testing is an important part of any product development cycle. It helps identify issues with the design, manufacturing process, and even marketing strategy that can reduce costs and improve quality in various ways. If you are considering developing a new product or need to get your current products up-to-code, we're here to help! Our team will work closely with you throughout the entire EMC testing process from start to finish and a guide on how best to avoid costly rework later down the line due to lack of compliance. Contact us today for more information about our services or if you have questions about what type of electromagnetic interference may be affecting your device's performance during EMC tests.