Apple has just announced iOS 14, along with iPadOS 14, on WWDC. But will you be able to get it on your phone?
At its annual conference held yesterday, Apple unveiled a new screen model for the iPhone with the release of iOS 14. The new initial screen will make it easier to navigate through all your apps.
[td_block_ad_box spot_id="custom_ad_2″]
Apple added a new App Library, a space at the bottom of your screen for organizing all your apps in a simpler and easier way to navigate. All your apps will be automatically organized there, giving you a broader view of what you've downloaded, and letting you hide apps you don't use often, although you'll be able to find them in the Application Library Later.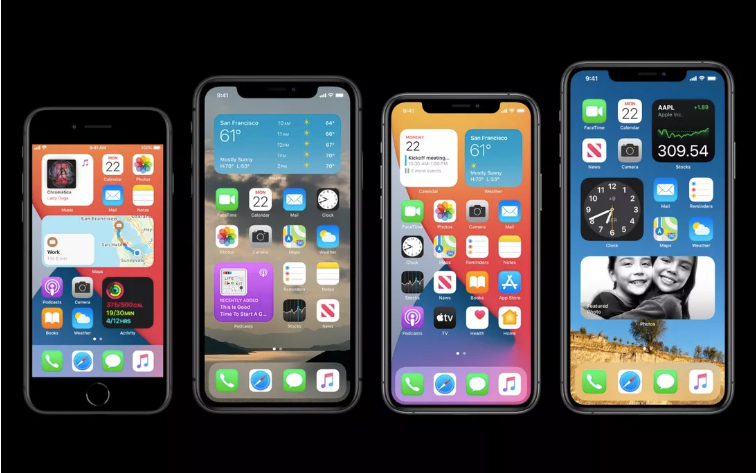 Apple is also adding a new feature that you can continue to watch a video or talk on a FaceTime phone while also using your apps. Drag the video to another part of the screen, zoom in or out, or simply drag it to 'X' to close it.
iOS 14 will be available later this year.
Which iPhones will get iOS 14?
Apple has been quick to reveal the full list of phones that will support the new app when it will be released later this year. You can see the full list of iPhones that will get iOS 14 below:
iPhone 11
iPhone 11 Pro
iPhone 11 Pro Max
iPhone XS
iPhone XS Max
iPhone XR
iPhone X
iPhone 8
iPhone 8 Plus
iPhone 7
iPhone 7 Plus
iPhone 6S
iPhone 6S Plus
iPhone SE 1
iPhone SE 2
iPod Touch 7
Apple continues to be excellent at supporting older devices and once again you will have the opportunity to get iOS 14 even on older devices than the first generation iPhone 7 and iPhone SE. How these phones will cope with the new program remains to be seen.
[td_block_11 category_id="3″ limit="1″ td_filter_default_txt="" tdc_css=""][td_block_ad_box spot_id="custom_ad_3″ tdc_css=""]