11 Inch MacBook Air Accessories: 8 Considerations
Every leading brand keeps on inventing new advancements for its products. Apple is not an exception. It keeps on converting its existing stellar products and devices much better with enhanced performance. If you're using an 11-inch MacBook Air, you must consider buying some accessories that can make your system more powerful. In this article, we have enlisted some of the best 11-inch MacBook Air accessories that will complement your system.
Power Adapter Extension Cable
One of the primary accessories you can use for your 11-inch MacBook Air is Power Adapter Extension Cable. This 1.8-meter cable is an AC extension cord that allows users to get the extra length for their Apple power adapter. You can use it with 10W and 12W USB-A power adapters, MagSafe and MagSafe 2 power adapters, and lots more. The plus point is that it is compatible with several Macs, including MacBook Air (11-inch, Early 2015).
MacBook Port Expander
Apple's MacBook lacks in terms of legacy ports. It has just two USB-C ports. So, it is important for users to opt for a port expander. This is an essential accessory for using external devices with a MacBook. The key feature of this gadget is that it is compatible with multiple Windows and Mac devices. A reliable port expander consists of 5 ports featuring 4K HDMI and 3X 3.0 ports. Its lightweight and sleek design make this device highly portable.
Apple World Travel Adapter Kit
Designed to work with iPad, Mac notebooks, iPhones, and iPods, the Apple World Travel Adapter kit consists of 7 AC plugs. It is a set of 7 AC plugs with prongs that perfectly fit several electrical outlets all around the world. Each of them is laser-etched with the most compatible regions. This is one of the ideal 11-inch MacBook Air Accessories for world travelers. Using this, they can rest assured about power connectivity in a country they're traveling to.
Apple 30-Pin to USB Cable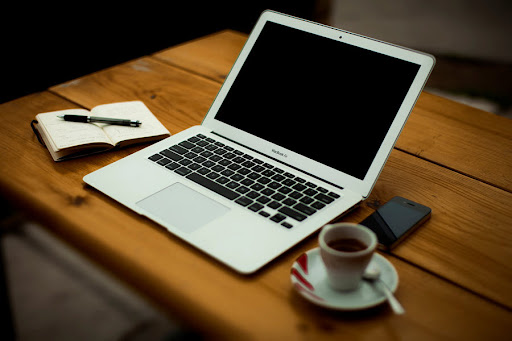 A 30-pin USB cable connects your Apple device via a dock or directly to the USB port of a computer. Featuring form-fitting construction, this cable allows efficient connectivity and charging to the Apple USB power adapter. It helps with convenient charging from a wall outlet. The special features include access to dock connectors and charging while in case. You can sync and charge your iPod or iPhone with MacBook accessories.
HD Screen Guard
Nearly most of the latest models of MacBooks and MBPs have their screens fully protected with a sheet of glass. Hence, there is less possibility of getting their screen scratched when you wipe it with a clean cloth. Still, it is good to protect your device from scratches, fingerprints, and dust. Look for a screen guard that provides about 95% ultra-transparency and keeps the original screen brightness comfortable for the eyes.   
Apple USB SuperDrive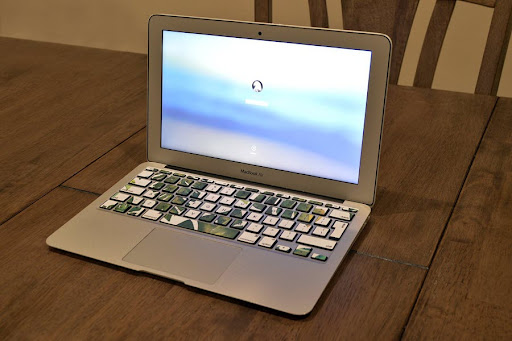 This is a compact USB drive with a sleek design. You can use it to play and burn CDs as well as DVDs, no matter where you are. You can save music files and play your favorite tracks when even the WiFi is not connecting or isn't available on harsh terrains. From watching a movie and creating a backup disc to installing software, you can do a lot more using this optical drive. It can be easily connected to the Mac with a single USB Type-A cable.
MacBook Air Wallet
When it comes to protecting your MacBook Air, trust WaterField Designs' MacBook Air Wallet. It keeps your MacBook Air completely safe by protecting it from any damage. This is a compact travel case that has 3 scratch-free and lightly padded internal pockets. Using these pockets, you can separately keep the power adapter, SuperDrive, and other accessories. Also, there is a stretchy back pocket that provides enough storage.   
USB-C to USB Adapter
HDMI cables or USB adapters are important for MacBook users. To easily connect older USB-A accessories to your MacBook, you can use USB-C to USB adapter. This is a useful, simple, and affordable MacBook accessory. It features an aluminum housing that makes it excellent for the notebook. With its impulse-buy price, you can get a perfect pair of adapters.   
The Conclusion
Buying a MacBook alone cannot provide you with the best user experience; pairing it with the best accessories would. To ensure proper screen protection, easier portability, and simple data transfer to other devices, you would require several accessories. The add-ons and accessories will make your life much easier when working on a MacBook in the office or on the go. The market is flooded with hundreds of such accessories and gadgets, do not forget to keep your budget in mind before you buy one for your MacBook.