Is a high frequency enough to beat AMD?
After months of speculation and information leaks, Intel has unveiled the 10th generation of S-series processors with the Core i9 10900K as the flagship model. For $488 you can buy a 10-core processor with a frequency of up to 5.3Ghz Turbo and 4.9Ghz base.
[td_block_ad_box spot_id="custom_ad_2″]
But there are even cheaper ones. The second model in the new processor hierarchy is the Core i7-10700 with the power and performance you find in the Core i9 models including hyperthreading which has been extended till the Core i3 models.
Introducing the new processors from Intel is a clear signal to rival AMD and the excellent Ryzen 3000 models especially the 12-core Ryzen 9 3900X.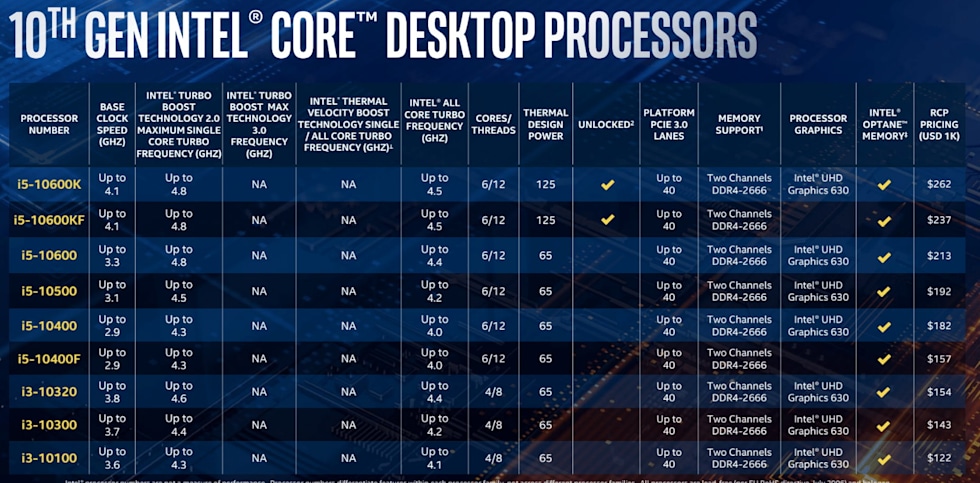 In search of more performance and efficiency, AMD's chips have been built into the 7-nanometer architecture while Intel's have remained on the 14-nanometer. However, Intel has an advantage in speed thanks to the Turbo Boost Max technology that has reached version 3.0.
In performance, Intel claims that the i9-10900K is 10% faster than the 9900K in PUBG and 63% faster than the three-year model i7-7700K. The new processor is also 18% faster in 4K video editing than the predecessor and 35% faster than the i7-7700K.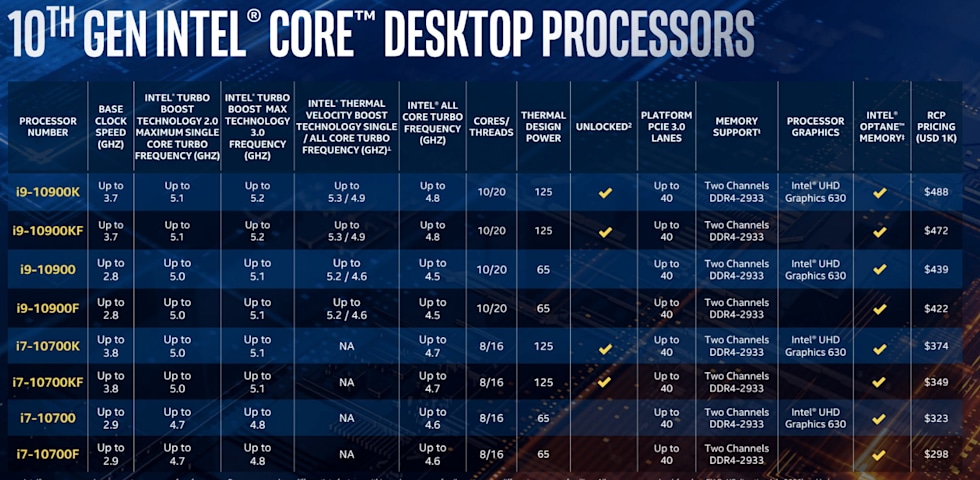 To seduce enthusiasts, Intel will give you more opportunities to "overclock" than. Intel Extreme Tuning Utility has been redesigned to give more control over voltage and frequency. They can even turn off hyperthreading for individual cores.
How does then compare to AMD Ryzen 9 3900X? Until this processor reaches the hands of enthusiasts it is difficult to reach a conclusion, but a simple comparison is the 125-watt power of the Intel processor and the 105-watt of the AMD processor.
With the new processors remaining at 14 nanometers, next year remains an opportunity for the undisputed market leader to bring 10-nanometer architecture, albeit still far from AMD's 7-nanometer.
[td_block_11 category_id="3″ limit="1″ td_filter_default_txt=""][td_block_ad_box spot_id="custom_ad_3″]