How To Choose A Lawyer When You Have A Serious Case Awaiting You
It doesn't matter whether you're dealing with a legal issue that's complex or not, having a reliable, experienced lawyer by your side is always crucial, particularly if we're talking about something that's serious. In these instances, you simply cannot go through this process all alone. At the end of the day, these professionals have spent years and years honing their skills and gaining experience to help people like you. Don't forget that precisely a resourceful and professional attorney is going to provide you with strategic advice and will do whatever it takes to guide you through a legal process. So if you want to ensure you've found the right one, then you must implement all these tips below.
Practical & Useful Advice To Help You Find An Excellent Advocate
Conduct A Thorough Research
One of the most effective ways to hunt down an eminent solicitor is to rely on databases, like Martindale Hubbell and/or Avvo which will offer you useful information, like location, practice areas, reviews about numerous lawyers, and disciplinary records. Of course, you can always contact the local or state bar association's attorney directory, which represents a list of advocates in the region you reside in. In these instances, the internet is certainly your best friend. Speaking of the internet, we've run into some reviews that suggest that the best solicitors for more complex situations (such as the ones where you've been accused of conducting criminal activities) can be found in Australia, especially in Brisbane. Therefore, if you live in this city, be sure to read all reviews that will tell you which Brisbane criminal lawyer is the best. Do not pick just about anyone.
Personal Referrals Are A Great Option Too!
Another great way to find a good attorney is precisely this one. Talk to the people from your community (the ones who have had a similar issue as you do now) to see whether they can recommend someone. For example, if you've been sexually harassed, then be sure to contact a women's group. Ask them which advocate turned out to be the best. Bear in mind that if you talk to a bunch of people, you will increase your chance of finding someone who'll actually be of huge help. Just remember one thing, you shouldn't opt for someone based solely on one people's recommendation. Of course, something like this will surely streamline this whole process, but don't forget that you should make a final decision only once you've met the attorney.
What Else Needs To Be Added?
Let's Not Forget Business Referrals
Just like personal referrals, this is something that you can benefit from as well. Now, make sure to contact companies that are in the same field as you regarding advice on hunting down an adroit lawyer who is going to help you with your current legal problems. In addition, you can solicit input from firms that your business collaborates with, like realtors, accountants, banking contacts, insurance companies, etc. Even if they do not know the specifics of your problems, they might still know which advocate is currently available, meaning they will point you in the right direction.
Moving On To Lawyer Referral Services
Now, here's another effective suggestion. Just keep in mind that there's a vast variation in the quality of attorney referral services, although they must be approved by the state bar association. Namely, some of these services are where cautious when it comes to screening advocates and normally list only the ones with specific qualifications and amount of experience. On the other hand, you will come across services that are going to list any solicitor in solid standing with the state bar who maintains liability insurance.
Further, before you select a lawyer, be sure to first gather all the relevant information concerning the qualifications. It's worth mentioning that one of the things that you won't receive from a lawyer service is an insight into the philosophy of an attorney. What do we mean by that? For example, you won't know anything about the litigation style of a particular advocate, along with the way he or she communicates.
Pay Attention To The Info That Can Be Found On Their Website
One of the best ways to see whether a certain legal expert is good enough for you is to go to his/her website and collect every piece of information that you come across out there. Besides that, you should also cast your eyes on the background information of the lawyer, like their law school and areas of specialization. It also wouldn't hurt to do the following:
Look for some general info about the type of legal problem you need help with. In these types of situations, the FAQ section is one of the best sources of information. Or if that's not enough for you, then make sure to read all articles that have been posted online. Keep in mind that the most eminent advocates will do anything they can to maintain a properly-developed website that's packed with in-depth information regarding their work and experience.

A vast majority of solicitors' sites contain information about their working for a specific law firm. It would also be advisable to go through their educational background, as well as work history.

If your case is very complex, then you shouldn't be considering someone who is relatively inexperienced. On the contrary. In these instances, the best thing that you can do is to select someone who has at least three years of experience practicing the kind of law you currently need help with. 

Just like everybody else, a lot of lawyers have profiles on some of the most popular social media platforms, such as LinkedIn, Facebook, Twitter, and/or Instagram. That means that you should definitely check their profiles too because something like this is going to allow you to see what they're like as a person.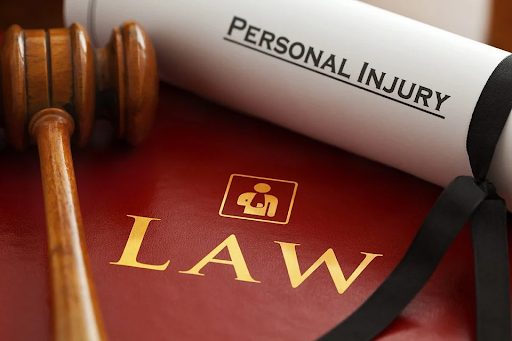 Hiring an attorney is not something that you do every day, consequently, you should take this entire process very seriously and follow all the advice that was given above because only then you'll be able to find exactly what you need.