The company's offer of car modification, Hamann, also includes packages for the new generation of BMW X4.
The new BMW X4, from Hamann, now also has new gas exhaust pipes as well as a new 22-inch Anniversary Evo alloy wheel set.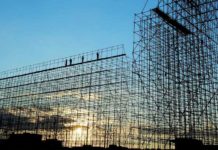 Scaffolding is an indispensable part of the construction industry. It helps in making life easier for construction workers. The industry uses this system for...