How To Properly Handle Sexual Assault, Abuse, And Harassment
Sexual assault, abuse, and harassment are all too common experiences for many people. Unfortunately, these experiences can have a long-term impact on victims' mental health and well-being. Therefore, we must learn how to handle such cases to protect those affected by them properly. This article will explore the different ways of addressing sexual assault, abuse, and harassment appropriately.
1. Seek Legal Advice
Legal advice can help victims understand the criminal justice system and how to navigate it to seek justice. It can also guide civil remedies available to them, such as filing restraining orders or suing perpetrators in civil court. A sexual abuse lawyer at ReichAndBinstock.com can help victims understand any relevant statutes of limitation in their state, so they know if there's still time to take action against those responsible for these crimes. The sooner victims seek legal advice, the better equipped they will be to protect their rights and get the justice they deserve. Legal advice also helps victims access all possible resources available during this difficult time. Finally, having legal counsel by one's side throughout this process will help provide emotional support, too, which is invaluable during such trying times.
2. File a Police Report
Law enforcers can be essential in bringing perpetrators of sexual assault, abuse, and harassment to justice. Victims should consider filing a police report if they have been victimized. The police report can help to provide legal protection for the victim and ensure that the perpetrator is held accountable for their actions. Victims must also be aware of any statutes of limitations in their state regarding reporting these types of crimes so they can take action within the required timeframe. Taking steps like this will not only increase justice for those affected by sexual assault but will hopefully prevent similar incidents from occurring again in the future too.
3. Seek Appropriate Support
When dealing with sexual assault, abuse, and harassment, seeking appropriate support is essential. Victims of such experiences often feel isolated and alone, making the situation even more challenging. Victims must know they are not alone and have access to people who can help them through this difficult time. One of the best ways for victims to seek appropriate support is by reaching out to a trusted organization, such as a local rape crisis center, victims' services organization, or sexual assault support group. These organizations can provide the necessary resources and support to help victims cope with their experiences.
4. Take Care Of Your Physical and Mental Health
A victim's well-being is of utmost importance. They must look after their physical and mental health after a traumatic experience like sexual assault, abuse, or harassment. One way to do this is by participating in activities that bring pleasure and relaxation, such as yoga or meditation. Talking to a therapist can also help victims process their experiences and learn how to cope with the trauma. Finally, victims must eat healthily and get enough sleep. Rest and nourishment can help restore balance in one's life, enabling one to continue healing after such a traumatic event.
5. Stay Connected With Supportive People
Reaching out to loved ones is key when someone requires aid or desires a listening ear. This could be a close friend, family member, or even an online support group where victims can share their experiences without judgment. It's also essential for victims not to put too much pressure on themselves, as it takes time for individuals to heal from such traumatic events. Reaching out for support does not have to mean talking about details; instead, just having someone there who understands what you are going through can often be enough.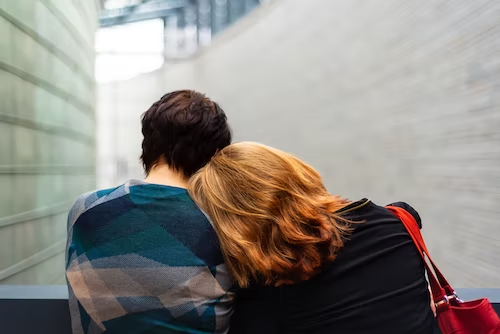 In addition, staying connected with supportive people helps create a sense of community which can serve as an additional source of strength during this time of recovery and growth. Connecting with others allows us all to realize we are not alone in our struggles and gives us the courage needed to keep pushing forward towards better days ahead despite any hardships we may face
6. Avoid Contact With The Abuser
It is vital for victims to avoid any contact with their abuser, especially if the person responsible still lives nearby. This could include blocking them on social media or asking friends and family not to discuss anything about the person with you. Additionally, victims must abstain from talking about the incident in public or discussing it with anyone they don't trust. Doing so gives the abuser the power to remind victims of their trauma, which can harm their recovery. By following these steps, victims of sexual assault, abuse, and harassment can start to heal from their experiences. It is important to remember that you are not alone in your struggles, and some people are willing to help. You deserve to be supported in your journey toward recovery, so please don't hesitate to reach out for help.