This company has reinforced this Urus. It also offers a range of aerodynamics, new LED lights, 24-inch wheels with 295 mm front and 355 mm rear tires, sport exhaust system, and more.
Thanks to some carbon fiber parts, this Urus Keyvany weighs 41 pounds less than the standard.
The aerodynamics of this Keyvany design include the new new front protector, air holes, new hood, wider lateral protectors, rear diffuser and spoiler.
This Lamborghini Urus Keyvany has a 4.0-liter Twin-Turbo V8 engine powered at 820 hp.
Lamborghini Urus by Keyvany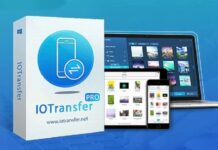 The multimedia content management system of iPhone and iPad is not impeccable, and the management of photos, videos, music and other elements through iTunes...