A Step-by-step Guide to Starting a Company in the Tech Age
Starting your own business can be challenging. People think that if they come up with a good idea, all they have to do is start it up, and it'll run like clockwork. While this is true in some cases, it usually takes quite a bit of work. Creating any kind of company takes time, effort, and dedication! Luckily, there are ways to make it easier on yourself, so you can focus on other aspects of your business that need attention – like customer service or product development. In this blog post, we'll discuss what those steps are so you can get started with yours today.
Decide Your Company's Purpose
When you're starting a company, the first step is to define your company's purpose. This should be done before you even begin designing your product or service. What is your company's mission statement? What is its vision? What values do you want it to embody? What is its brand, and what does it promise customers/clients/employees in return for their loyalty and support?
Find a Way to Secure Capital for Your Business
Founders often try to start a business before they're ready. They don't have any customers and don't know what to sell yet. You should find a way to secure capital for your business (or at least enough money) so that you can focus on growing. How will this happen? One way is by getting investments from other people who believe in your idea. If this sounds complicated, don't worry! There are plenty of ways investors can help fund your company without taking over control—some are much easier than others.
Create a Prototype or Proof of Concept
It's essential to get a sense of what your product will look like before you start spending money on it. Your prototype is essentially a model of your product, which can be as simple as an image or video. The proof of concept (POC) is the actual functionality of that product, but it's less tangible than a prototype and therefore not as necessary to have before you begin development.
Test Market Your Idea 
Focus groups are a great way to get feedback on your idea, but they're also an excellent way to test the market. They can help you understand customers' needs and wants. For example, if someone says, "I'd love to buy this product, but it needs to be cheaper," that's valuable information! You probably won't be able to make your product cheaper without losing money or compromising quality (or both). However, it's still good information when deciding whether or not this venture is worth pursuing.
Create a Website and Social Media Accounts 
Creating a website is the best way to present your brand identity and market yourself online. It's also the most immediate way to gain credibility as a business owner. You can use this site to tell customers about yourself, post updates on progress or new projects, and show off any existing work samples (like photos of previous clients). Once people start hearing about your company through word-of-mouth advertising or your website or social media accounts, they'll want to get in touch with you. List your contact information on the website and social media so potential investors and buyers can easily reach you.
Build a Captivating Brand 
If your business is a startup, you need to start thinking about the image of your company. What does it look like? What does it sound like? The way you think about and present yourself as a brand will help define who you are in the marketplace. The first step is choosing a name for your company that will be memorable and distinct from other companies in its industry. This is especially important if there are already several companies doing similar things in that same industry segment.
In order to decide on a brand name, consider:
Is this an original term or one already being used by another firm (and what do they do)?

Will anyone be able to spell or pronounce this name easily? Is there any chance people might confuse it with another company by accident? 
Get Your Company Registered 
Before you register your company, you need to decide what kind of entity it is. It can be a sole proprietorship, partnership, or corporation (or LLC). A sole proprietorship is the simplest and most common type of company. It has no formal legal structure and is owned by an individual who is also responsible for any debts or liabilities. A partnership comprises two or more people working together to run a business. You can have either a general partnership or a limited liability partnership (LLP), which protects the members against personal financial risk. It can be difficult to differentiate between the numerous entities, and getting registered with the wrong one can cost you money and time! The resources found on Uniwide Company Formations suggest hiring a business formation service. A specialist will assist you in registering with the correct entity and may offer other benefits (for example – domain, address, and mailing address).
Get Insurance 
You'll need a business-specific insurance policy, covering everything from liability and property damage to cybercrime and employee theft. The cost of insurance is generally a small percentage of your annual revenue, but it's worth it to protect yourself against financial loss.
Develop a System for Customer Support 
Customer support is a crucial part of any business. You can't expect customers to buy your product if you're not available for them when they need help using it. Customer service also gives you an opportunity to build relationships with your customers, who are more likely to be repeat buyers and tell others about you when they receive top-notch service. The best way to provide customer support is by having a system in place. That can mean having a dedicated staff member who handles customer service or using an online ticketing system that allows customers to submit their questions and issues for you to address later.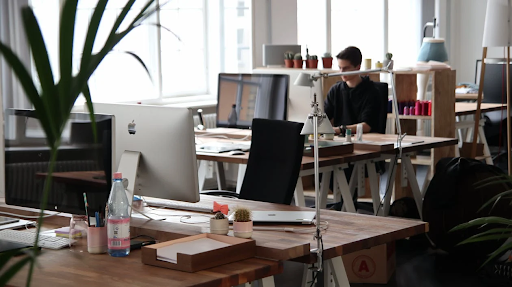 Starting a company can be intimidating, but it doesn't have to be. By following this guide and focusing on the right things at each step along the way, you can start your business with confidence and peace of mind.