How to Resolve a Challenging Legal Problem: 6 Tips All Seniors Should Follow
As people age, they may face new and challenging legal problems. In some cases, seniors may be taken advantage of by family members or others in positions of trust. In other cases, seniors may find themselves struggling to understand complex legal documents or procedures. Whatever the situation, it is important for seniors to know their rights and how to protect themselves. Let's explore six tips that all seniors should follow to resolve a challenging legal problem.
1. Hire A Reputable Attorney
One of the best ways to resolve a challenging legal problem is to hire a reputable attorney. An experienced attorney will be familiar with the law and will be able to advise you on your rights and options. Furthermore, an attorney can represent you in court, if necessary. If you are a senior citizen, you may be eligible for free or low-cost legal assistance through your local legal aid office. To start, you can consult with the attorneys at The Terry Law Firm to better understand what you can expect from legal help. No matter the issue, it is important to have an advocate on your side who can help you navigate the legal system.
2. Know Your Rights
Seniors need to know their rights under the law. For example, seniors have the right to live free from abuse and neglect. If you are being abused or neglected, you should contact your local police department or adult protective services agency immediately. Seniors also have the right to make decisions about their medical care and finances. In some cases, family members or others may try to take advantage of seniors by making decisions for them without their consent. It is essential to know that you have the right to make your own decisions and to choose who will make decisions for you if you are unable to do so yourself.
3. Understand Your Documents
As a senior citizen, you may be asked to sign a variety of legal documents, such as wills, trusts, and power of attorney forms. You must understand what these documents mean before you sign them. If you do not understand something, be sure to ask questions and get clarification. Never sign a document that you do not fully understand. Insurance documents in particular can be complex, so be sure to review them carefully with your attorney or financial advisor before signing.
4. Be Cautious Of Scams
Unfortunately, some people will try to take advantage of seniors by scamming them out of their money. Seniors should be cautious of anyone who asks for money upfront to help them with a legal problem or who promises guaranteed results. Furthermore, never give your personal information, such as your Social Security number, to someone you do not know and trust. If you believe you have been the victim of a scam, contact your local law enforcement agency or the Federal Trade Commission. And, be sure to warn your friends and family members about scams so that they can avoid them as well.
5. Keep Good Records
If you are involved in a legal dispute, it is important to keep good records. This includes keeping copies of all relevant documents, such as correspondence, contracts, and medical records. You should also keep a journal detailing any critical events that occur related to your case. This journal can refresh your memory or help support your claim if it goes to trial. Records such as these can be extremely helpful to your attorney as they prepare your case. Seniors often have a wealth of documents and records, so it is important to keep them organized and in a safe place.
6. Know When To Seek Help
Some legal problems are simply too complex or difficult to handle on your own. In these cases, it is best to seek the help of a qualified attorney. Trying to resolve a complex legal issue without professional help can often make the problem worse. For example, if you are facing criminal charges, you should always have an attorney represent you. Similarly, if you are involved in a serious car accident, you will likely need the help of an experienced personal injury lawyer. Additionally, if you are considering filing for bankruptcy, you should speak with a bankruptcy attorney. In short, if you do not feel comfortable handling a legal issue on your own, do not hesitate to seek professional help.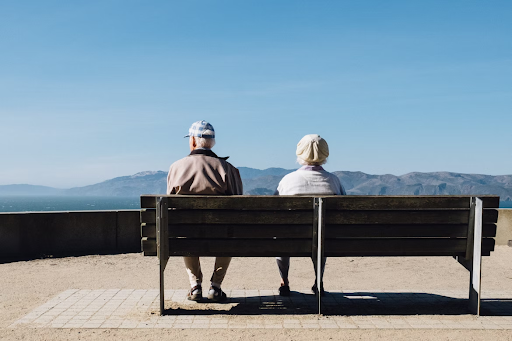 The legal system can be complex and challenging to navigate, so it is important to be patient when trying to resolve a legal problem. In some cases, it may take months or even years to resolve. So, make sure to follow these tips and seek professional help when necessary to resolve your legal issue in the best way possible.