In the last decade the debate about who is the best iOS or Android has no end. So I decided to write this article where I will compare these two operating systems.
[td_block_ad_box spot_id="custom_ad_2″]
> Check Out: Surface Go vs. iPad
IOS VS. ANDROID, WHICH IS THE BEST SYSTEM?
#1. iOS vs. Android – Basics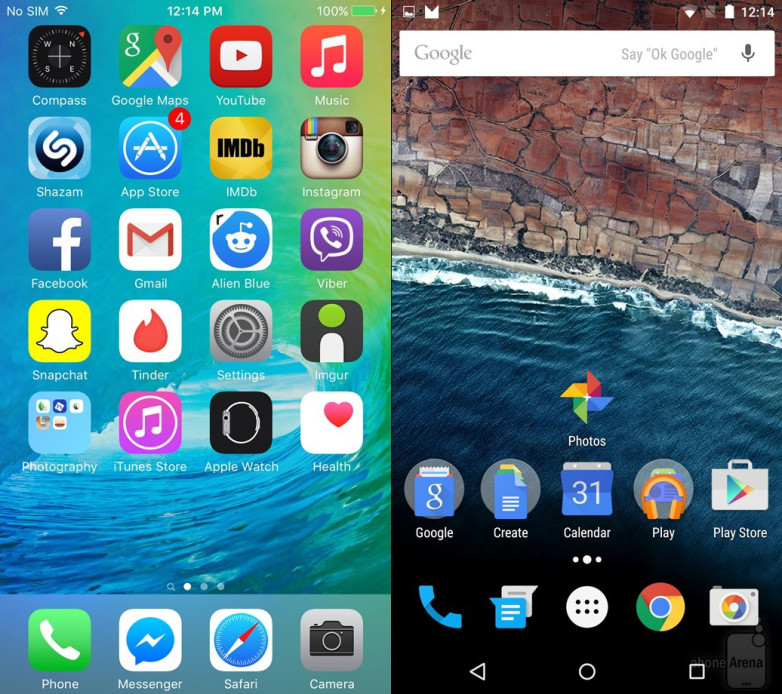 At first glance in terms of the interface, these operating systems may look similar to many people. But as far as functionality is concerned, they are miles apart. iOS is the core operating system used on iPhone, iPad, iPod and Apple TV and Apple Watch versions. iOS is always up to date and always uses the maximum of what Apple gives. For many, Apple is the safest way to do this, as it takes more care of third-party programs.
The opposite of iOS is Android. This proprietary Google system is an open system based on the Linux kernel. That means everyone is free to improve, change and adapt Android. This has made Android much more dispersed than iOS and found in a variety of phones. But this loyalty is seen as the biggest threat to Android.
#2. iOS vs. Android – Performance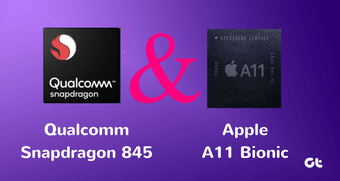 Many people will say that Apple does not use too much RAM for the price iPhone comes out of the market. True, the best Android phones come nowadays with a minimum of 4 Giga RAM and there are models that go up to 8 Giga. But why do iPhones use only 2-3 Giga?
One word: OPTIMIZATION. The iPhone does not need more RAM just because the iOS system is highly optimized. It can hold a dozen open programs with just 2 Giga RAM. Meanwhile, Android 2 Giga RAM phones do not even hold their half open. They need to have 4 or more to compete with the iPhone.
Ok RAMs, but what about Processor?
And once the Apple processor may seem to be backward but not as it seems. The A10 processor of the iPhone 7 is with 4 core while the A11 Bionic of the iPhone X comes with 6. However Android phones and the loosest ones have for years come with 8-core processors.
But that number does not mean anything. Although A11 and Snapdragon 845 are built with the same 10nm process, A11's optimization makes it much faster than Snapdragon's. Even older iPhones are known to be faster than the newest Android phones.
WHILE RELATING TO PERFORMANCE IOS IS THE WINNER.
#3. iOS vs. Android – Apps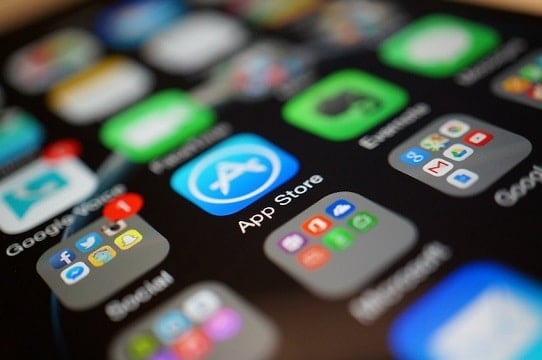 As for the number of apps, iOS always had the first place. However, the Play Store today has 3.5 million applications ready to be downloaded leaving the App Store back with 2.2 million applications. This major change in number comes as a result of the open nature of Android as well as allowing Android to download programs and from third parties through APK.
> Check Out: SSD, that's why it turns on old and sluggish PC into life
But this number is not worth it because we all know that quantity does not match quality. While Android is the first in number, Apple's strict control makes the programs to be of higher quality and safer.
WHILE RELATING TO THE QUALITY OF APPLICATIONS IOS IS THE WINNER
Now come to the price. The Play Store definitely has more free apps than the App Store, but it comes as a result of the ads that these programs have. But at least Android lets you choose. Thanks to versions .apk and versions with dollar can be downloaded for free (always considering the source from the deal). Also for those who like to play Android offers and emulator (for example for PSP games) this thing does not allow iOS.
THIS CATEGORY FITES ANDROID AFTER THE PAST LAY THE SELECTOR USER BETWEEN THE PAYMENT OR FREE (.APK) VERSION
#4. 

iOS or Android – Variety
Already from several generations, we've seen the same from Apple. Every year we look at an iPhone in the "normal" and "plus" versions of iPhone SE that was the cheap iPhone version. Things changed slightly last year with iPhone X, which changed the design of the iPhone that was the same as 3 generations. Also, users can choose and buy old iPhone models, because Apple updates the phones even four to five years after the launch. But phone choices end here with regards to Apple and iOS.
On the other hand is Android with a variety of phones and a host of companies launching a dozen phones every year. This means that everyone can find a suitable phone. But this variety is not necessarily good because it does make the system difficult to maintain and update.
WHICH IS VARIED ANDROID IS WINNING. ALL MAY FIND A PHONE WHICH IS APPROPRIATE AND IS NOT LIMITED TO SELECT ONLY 3-4 MODELS.
#5. 

iOS vs. Android – Suitability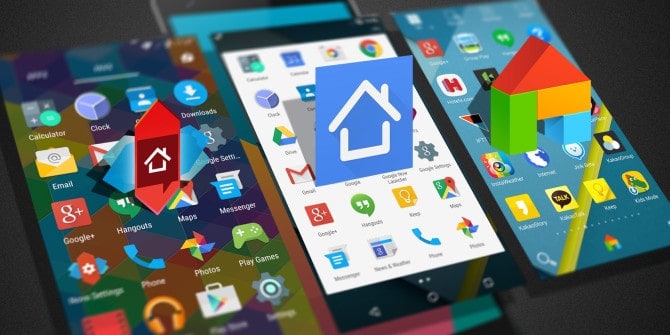 Unnecessary to say that iOS is very stable but is not at all convenient. Each iPhone comes with the same look and looks the same for every user, regardless of the photo they have put. Widgets are almost non-existent in iOS. The only thing you can change to iOS is just Wallpaper.
With Android is completely the opposite. It allows users to radically change its appearance. Do not you like icons? can you change, do not you like the theme? you can change it. You can go upstairs and do the Root phone, but it can take away your phone warranty.
THE WINNER IS ANDROID.
#6. 

iOS or Android – Updates
As mentioned before, Apple devices are known to live long and most of the time while not losing performance. The main reason for this iOS is updating iOS that comes for 5 years. This is because Apple is very easy to keep upgraded phones as there are only a few models.
On the other hand, Android is very sluggish in the update, especially phones with a much-modified Android version. In these cases an update takes months to reach each phone. For Android's main models usually come three updates, the average models only one or two if they are popular. With regard to the cheap phones, the chances of an update are too small. The only Android phones that receive direct updates are those produced by Google or those with clean Android.
THE WINNER IS iOS
#7. 

iOS or Android – Battery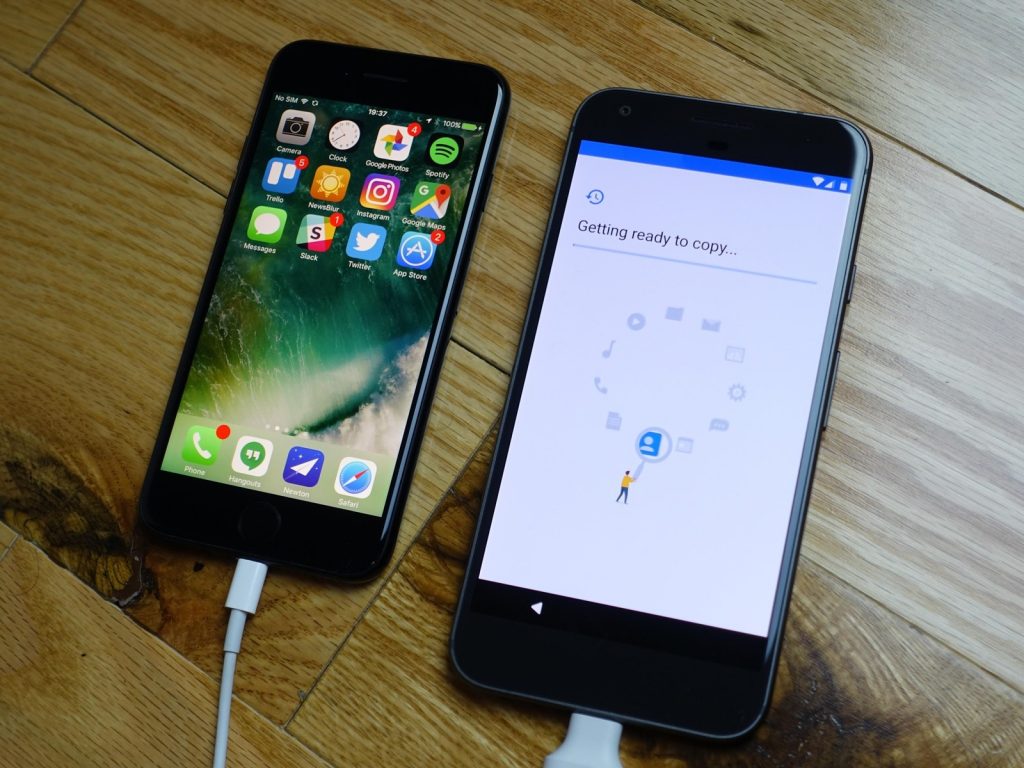 As far as the iPhone battery is not known as a sample. Apple users are always looked at with a charger in their hands looking for plugs. But Android phones are not that better, but battery and charging technology has evolved much more to Android. Fast and wireless charging has been supported and used by Android for years. In iPhone, iPhone X was introduced to introduce Apple's fast and wireless charging. Even now and the fast charger does not come in the box but is sold for only $60, with this price can be bought a new Android phone.
[td_block_11 category_id="3″ limit="1″ td_filter_default_txt=""][td_block_ad_box spot_id="custom_ad_3″]