Based on the production of the EQC SUV and modeled on the famous Mercedes G500 4×4²
Mercedes EQC 4×4² is a concept with which the German manufacturer wants to show that it is capable of making an extreme off-road car and a completely electric car. Following the example of the G-Class 4×4², which was produced a few years ago, the EQC 4×4² is risen by 20cm compared to the regular Mercedes EQC.
[td_block_ad_box spot_id="custom_ad_2″ tdc_css=""]
Mercedes engineers have applied a recipe similar to the E 400 All-Terrain 4×4² concept. Thanks to some changes, the EQC 4×4² has an airspace of 293 mm, which is 153 mm more than in the regular EQC electric model, but also more than the standard G-Class.
Due to all the above modifications, the machine also became even taller but also wider by 20 cm compared to regular EQC.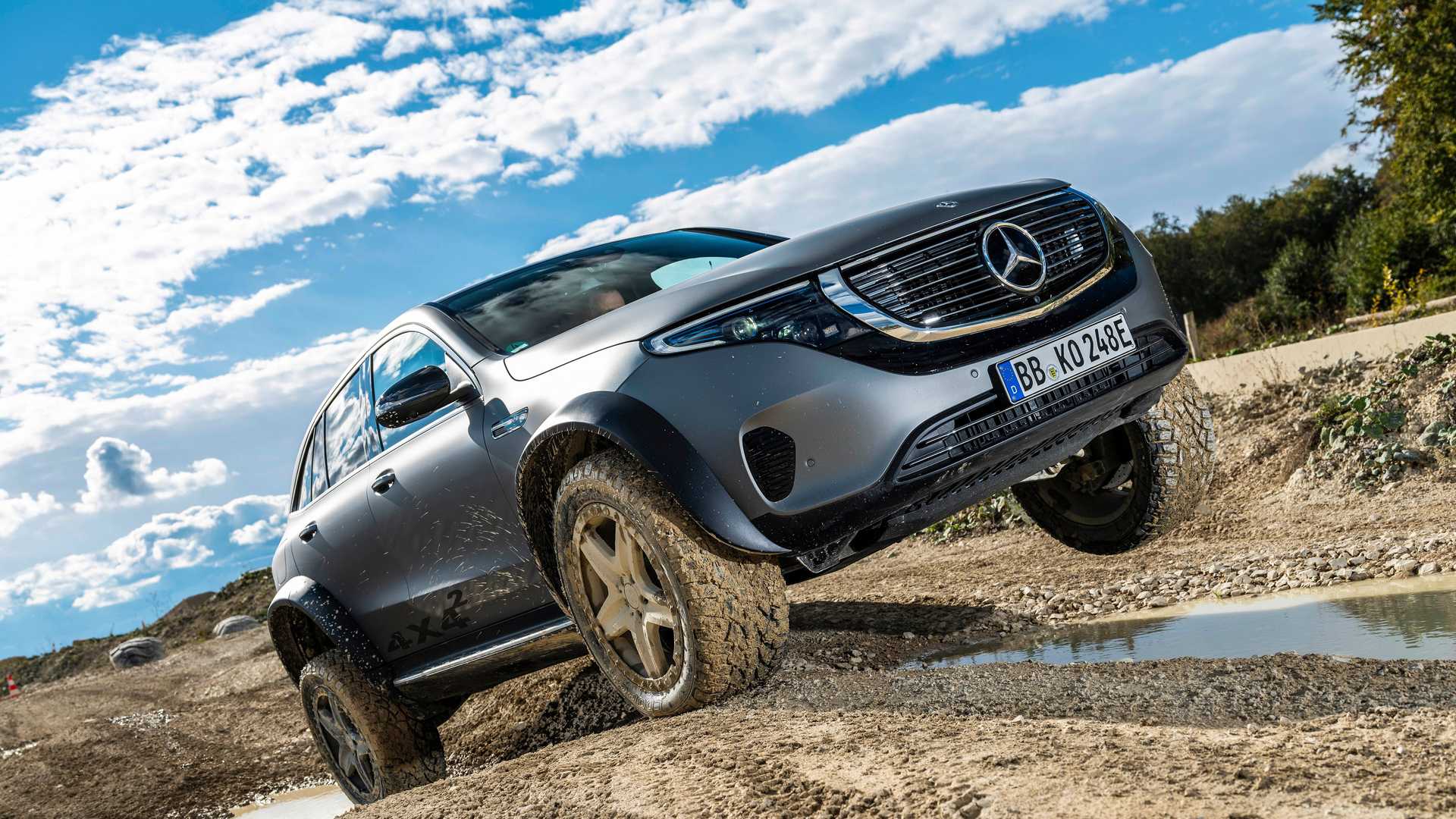 The characteristics for the terrain have been significantly improved, and this car already crosses a water barrier with a depth of 40 cm without any problems. The push system has remained unchanged, so this car uses two electric motors. The total combined power is 408 horsepower and 760 Nm of maximum torque. A lithium-ion battery with a capacity of 80 kWh is used to store electricity.
For now, Mercedes does not plan to start mass production of this concept, but it will certainly serve as a starting point for some future electric SUVs of this brand.
[td_block_11 category_id="3″ limit="1″ td_filter_default_txt="" tdc_css=""][td_block_ad_box spot_id="custom_ad_3″ tdc_css=""]