At Electronic Consumer Show (CES), Samsung is presenting an extremely curved monitor. The 32: 9, 49-inch QLED has a resolution of 5120×1440 pixels and a refresh rate of 240Hz.
The screen is HDR1000 certified. It supports AMD's FreeSync2 and is also compatible with Nvidia G-Sync.
Extreme curved, as Verge tells it, conveys an all-inclusive experience "where the screen feels like it's on all sides." There's a big blue light on the back, which makes the screen appear like a science fiction movie.
Samsung Odyssey G9 Gaming Monitor
Along with the Odyssey G9, Samsung also announced the smaller Odyssey G7 monitors. They should be available in 32- and 27-inch versions in 16: 9 format and 2560×1440 pixels resolution.
The refresh rate is also 240Hz, but the brightness is lower at HDR600 unlike Odyssey G9. Like the larger model, Odyssey G7 comes with a radius of 1000. Prices for these screens range from 1200 Euro and above.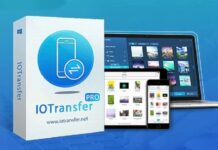 The multimedia content management system of iPhone and iPad is not impeccable, and the management of photos, videos, music and other elements through iTunes...