How Will Cybersecurity Be Automated in 2021?
One of the biggest trends that is anticipated to affect cybersecurity this year is automation. When it comes to solutions for better network management and automation, it will be imperative for organizations and government entities to follow these trends. Otherwise, they're left vulnerable to a staggering increase in cybersecurity attacks and incidents.
There was reportedly a webinar for U.S. federal agents in August of 2020. The webinar was for agents who are experts in cybersecurity and from cybersecurity directors from organizations like NASA.
The takeaway was that we're moving away from the notion that you can account for each alert. Instead, there needs to be a significant reliance on artificial intelligence, machine learning, and automation in general.
Based on information from an IBM report, organizations that have invested in automation have average data breaches of around $2.45 million compared to $6 million for the organizations that haven't made a similar investment.
The following are some of the key things to know about the automation of cybersecurity in 2021 and what trends are likely to be most relevant.
What is Cybersecurity Automation?
Cybersecurity automation broadly refers to products meant to automate specific tasks that fall within the parameters of security. Most organizations probably already have some level of automation as part of their cybersecurity arsenal.
An example of common automation in cybersecurity is the use of products that manage vulnerabilities.
Beyond the simplest and most prevalent types of automation, there are more specific types of security automation.
For example, there is security automation and orchestration or SOAR. There's also custom software and code used to automate analysis and processes.
As organizations are emphasizing their digital transformation priorities, the complexities of their IT environments are increasing. That ups the risk of cybersecurity threats, alongside with the fact that it's difficult to source security talent.
Why Automation?
Automation in cybersecurity isn't just something for large enterprises. It can and should be used by small organizations too.
When you automate cybersecurity, then your team can focus on the more complex challenges.
This is especially important right now. The COVID-19 pandemic shifted work to a remote environment at a rapid pace, meaning many companies were left facing extensive threats and vulnerabilities. Being able to target their focus is helping businesses and their security professionals tackle the most pressing issues, while automation handles the rest.
Data Correlation
One way that automation is becoming more relevant in cybersecurity is for the correlation of data. Most vendors of security solutions gather large amounts of data related to threats. Unfortunately, that data isn't often put to good use.
For data to be useful, it needs to be turned into action.
When data is not just gathered but appropriately analyzed and used,  it becomes easier to predict what an attacker might do next. You're several steps ahead rather than behind.
Plus, just like automation is improving cybersecurity, it's also making it easier for attackers. They are able to have more large-scale attacks that are similarly automated, so you need to be able to fight fire with fire in these instances.
Rapid Protection
Another key area of focus in cybersecurity automation will be making sure that after a threat is identified, then protections can be put into place faster than the attack can move throughout a network. Again, this wouldn't be possible without the help of automation.
Automation can help preserve resources while simultaneously keeping up with an attack before it leads to downtime.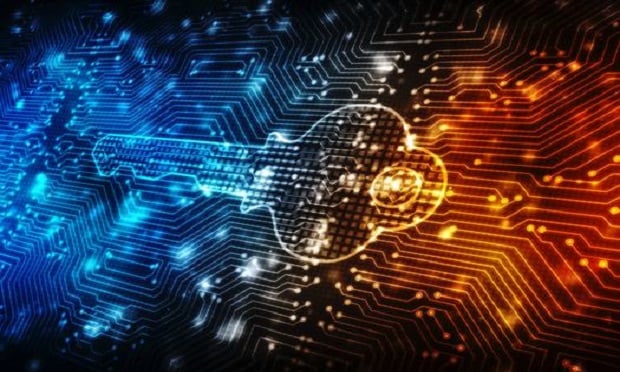 Robotic Process Automation
Robotic process automation is a phrase you're likely to hear quite a bit in the coming years.
Robotic process automation means the use of robots, which can include virtual software bots, to automate repetitive security tasks. What this would mean is that a robot would handle tasks like scanning and monitoring, as well as basic threat detection.
Then, cybersecurity as a whole in an organization becomes more efficient. It removes the need for the human security team to have to manually do these repetitive tasks.
It also cuts out human error, which remains one of the biggest cybersecurity threats any organization faces.
Robotic process automation can help improve response time and alert notifications and can help identify attack surfaces. It can also help with automated patching and updates, and it fills the talent shortage that is inevitably going to be felt in a big way this year as far as security experts.
If you haven't already done so, now is the time to start planning for the automation of all aspects of network management as well as your cybersecurity.
Check this post —> https://www.neoadviser.com/paypal-makes-a-sudden-move-in-the-cryptocurrency-industry/