How To Use Technology To Improve Your Fleet Performance
As fleet managers, you want to make sure the vehicles in your fleet are up to date and running smoothly. That means keeping track of mileage, maintenance schedules, fuel costs, and more. But with so many different tasks that need your attention every day, it's easy for things to slip through the cracks. Fortunately, there is a solution: technology. Technology can help you automate repetitive tasks like vehicle tracking & reporting; identify potential issues before they turn into bigger problems, and even improve employee morale by giving them access to their work schedule from home or on the go. In this article, we'll explore how technology can be used as an asset to help manage your fleet performance.
Control of The Route and Stops
One of the most important aspects of fleet management is ensuring that vehicles are being used for their intended purpose. That means making sure they are going to the right places and not taking unnecessary detours. With GPS tracking, you can see where your vehicles are at all times and ensure that they are staying on track. You can find such a solution over at SkyBitz.com, where they offer a custom-made fleet monitoring platform that suits your needs. You can also use GPS data to plan the most efficient route for your drivers. This can save you time and money since you won't have to make unnecessary stops or send drivers out of their way. And if a driver needs to take a detour, you can easily adjust their route on the go.
Gain Insights through Big Data
Traditional fleet management solutions have a hard time analyzing data from a range of sources, including different databases and company tools. They also don't provide the real-time information you need to make data-driven decisions about your fleet. This is where big data analytics comes in! Big data gives you actionable insights on topics like driver performance, fuel usage, and vehicle health. This information can help you identify areas where your fleet needs improvement, so you can make changes before they affect your bottom line.
For example, say you notice that a certain driver is consistently getting poor gas mileage. By using big data analytics, you can investigate further to see if this is because of the way they are driving, the type of vehicle they are using, or another factor. Armed with this information, you can then take corrective action to improve the driver's performance.
Reduce Costs with Predictive Maintenance
One of the biggest benefits of using technology to manage your fleet is that it can help you reduce costs through predictive maintenance. Predictive maintenance is the practice of identifying potential issues before they happen, so you can fix them before they become big problems. This can save you money and time since you won't have to deal with the cost of a breakdown and will reduce your risk of safety issues.
Predictive maintenance works by collecting data from many different sources, including trackers installed on vehicles, sensors in the vehicle itself, and even OBD2 Bluetooth adapters. This information is then analyzed by software that can predict when a component is likely to fail. By using this data, you can develop a preventive maintenance plan that will help keep your fleet running smoothly.
Monitor Distracted Driving
Distracted driving is a major issue for fleets of all sizes. Not only is it dangerous for the driver, but it can also lead to accidents and increased fuel costs. That's why it's important to monitor your drivers' behavior and make sure they are staying safe while on the road.
Technology can help you do exactly that by creating a heat map of where drivers tend to speed and drive distracted. This can help you identify problem areas so your fleet managers know which routes they should avoid. If a driver tends to speed on a certain road, they may have trouble controlling their vehicle in inclement weather, for example.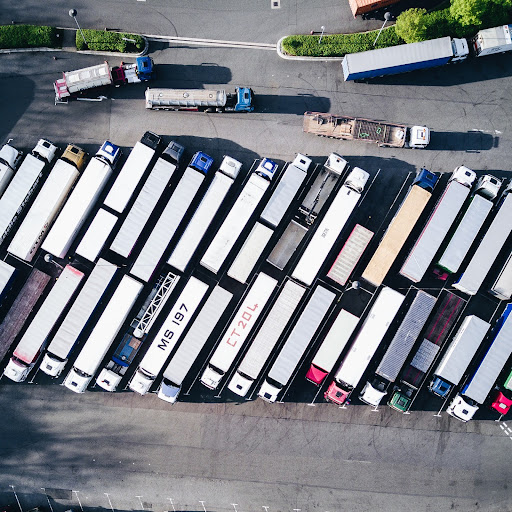 Simplify Paperwork with E-logs
To keep up with federal regulations, you must keep track of hours on the road and miles were driven for each vehicle. While some companies choose to do this manually, there are many benefits of using technology to track your fleet. One is that e-logs can save you money by reducing the amount of paperwork you have to deal with. They can also help reduce the risk of human error, speeding up the process and preventing unauthorized hours from being logged. Finally, e-logs will ensure that your drivers are following federal regulations every time they get behind the wheel. This is crucial for maintaining compliance with state and federal laws, but it can also help improve safety on the road. By making these changes, you will be able to keep your fleet running like a well-oiled machine. And with all of the benefits that come with improved fleet management, you won't mind making a few changes to your process. These tools can help you reduce costs, improve safety, and keep up with federal regulations.