The update will start rolling out from May 28th
Microsoft will launch a new update to Windows 10, also known as the May 2020 Update, which will include, among other things, new productivity, security, and speed options. The update will start arriving on users from May 28th. Windows 10 is currently installed on more than 1 billion devices worldwide according to Microsoft statistics for March.
Now that support for Windows 7 updates is ended, Microsoft is encouraging users to switch computers to Windows 10 or buy a new one with this operating system. Major updates with new Windows 10 options are sent every 6 months and the most recent was in November 2019. The new update takes between 7 to 17 minutes to install.
[td_block_ad_box spot_id="custom_ad_2″]
> Check Out: Windows 10 Tips & Tricks: Top Best Most Useful Features in Windows 10 (2020)
When will

be available

the May 2020 Update?
For those on the Windows Insider program, the May update is available in the form of an experimental version of almost a year.
The final version is expected to reach developers on May 12 and mass users on May 28. If you want to have premature access, you can join the experimental versions in the Windows Insider Slow Ring program by keeping the Stop Getting Preview Builds option turned on.
What are the new features of May 2020 update we can expect?
The next update to Windows 10 will have a number of changes for users where according to Microsoft are:
#1. Cortana
Microsoft says the Cortana virtual assistant will evolve into a personal productivity assistant that helps you with Microsoft 365 applications. Cortana will be removed from the permanent location on the taskbar so you can move it wherever you want like any other application. Already with Cortana you can create e-mails by saying command in English as "Send an email to" or "Show with emails from."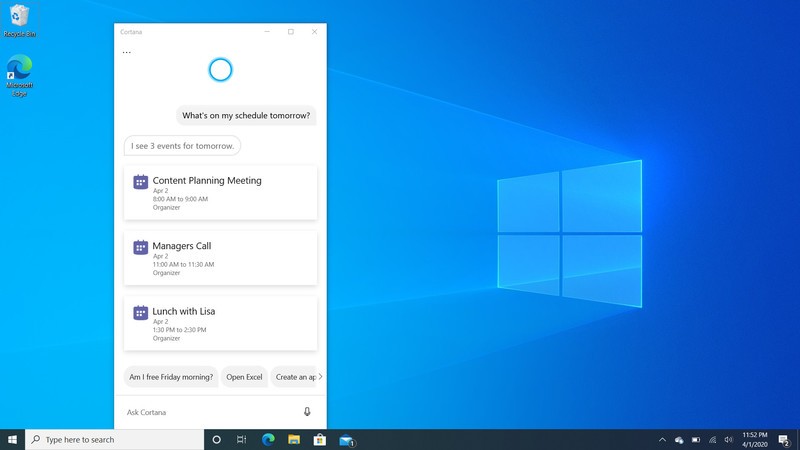 #5. Automatic opening the application
Through this option you can determine that after restarting the device you can automatically open the applications of the Universal Windows Platform.
#6. Bluetooth pairing
The connection of the two Bluetooth devices will be done through notifications so that you do not need to go to the Settings app to complete it as a process.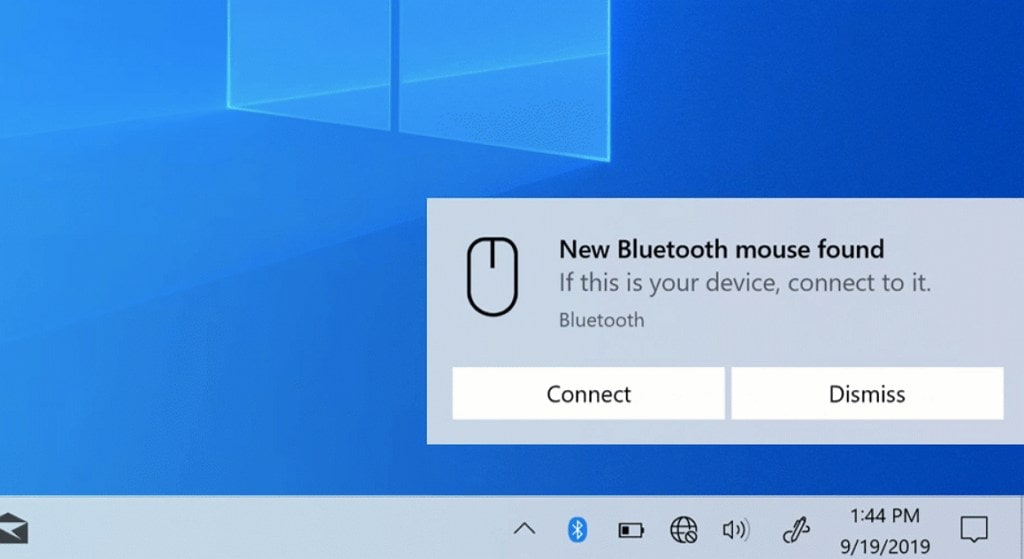 #7. New tablet and hybrid

2n1

experience
Available to users of experimental versions, when the keyboard is disconnected from a 2n1 device, the continuity of your applications and work will be maintained until that moment without interruption.
Will the old versions of Windows 10 continue to be functional?
Microsoft will end support for Windows 10 1809 for Home, Pro, Pro Education editions. While the Pro Education and Pro Workstation versions in November of this year. This update was first launched in October 2018. Enterprise and Education versions will receive support until May 2021.
You can continue to use this version of Windows 10, but losing support from Microsoft means there are no more security updates.
Will we be forced to switch to the May 2020 version?
No. Microsoft recommends this update but it is not mandatory only if you reach the end of the support like Windows 10 1809. Even then you can choose for yourself whether to stay or not. To see what version you have installed you need to go to Settings> System> About and check in Windows Specifications where you find the edition and version number.
If you have the 1903 version launched in May 2019 and want to keep it, you can do so until December 2020 when support ends. And if you have the 1909 version launched in November 2019 then you have until May 2021 to use it safely.
More on Windows 10
In a blog post, Panos Panay, chief executive of the Windows and Devices division, spoke about Windows 10X. The operating system introduced at the end of 2019 is designed to work with devices with two screens like Surface Neo which are not yet available.
However, based on the trends that are being applied today, Microsoft decided to backoff from the initiative by staying with laptops and regular 2n1 devices. Panay said Microsoft will focus on implementing Windows 10X for single-screen devices.
[td_block_11 category_id="3″ limit="1″ td_filter_default_txt=""][td_block_ad_box spot_id="custom_ad_3″]