Finally, TCL has revealed some of the details of the TCL 10 5G, TCL 10L and TCL 10 Pro smartphones
The Chinese company known for the production of TV parts, telephones and various cars, had long ago announced that it will enter the territory of smartphones.
[td_block_ad_box spot_id="custom_ad_2″]
In this market that seems to be overcrowded, TCL will enter with three models that cost around 400 euros, while the specifics are quite pleasing.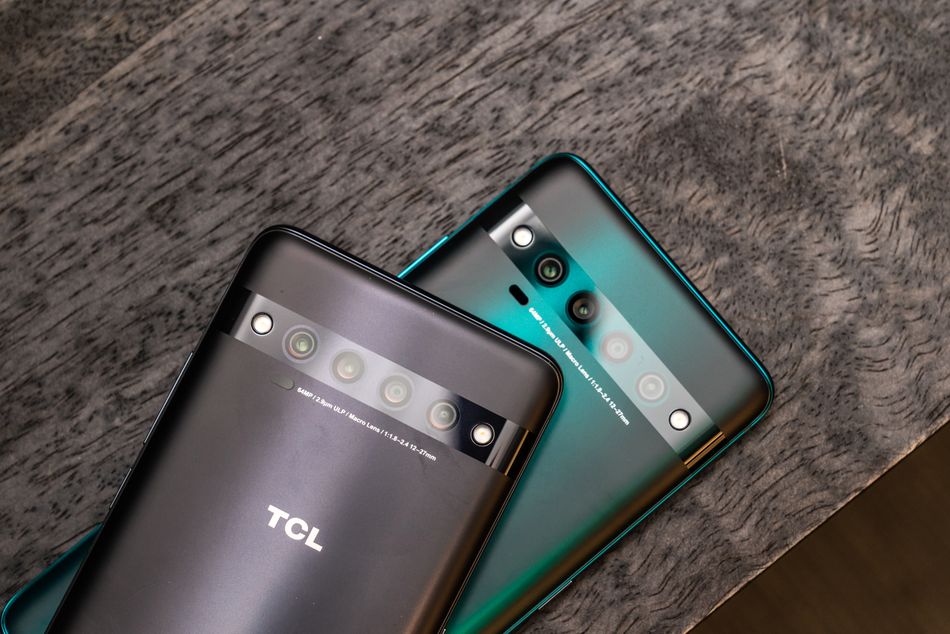 The introduction of these smartphones was planned to take place at the Mobile World Congress in February, but after this activity was canceled then, TCL disclosed some of the details.
The most expensive smartphone is the TCL 10 Pro which costs 412 euros, which has a 6.47 inch AMOLED screen, while the frames are very thin.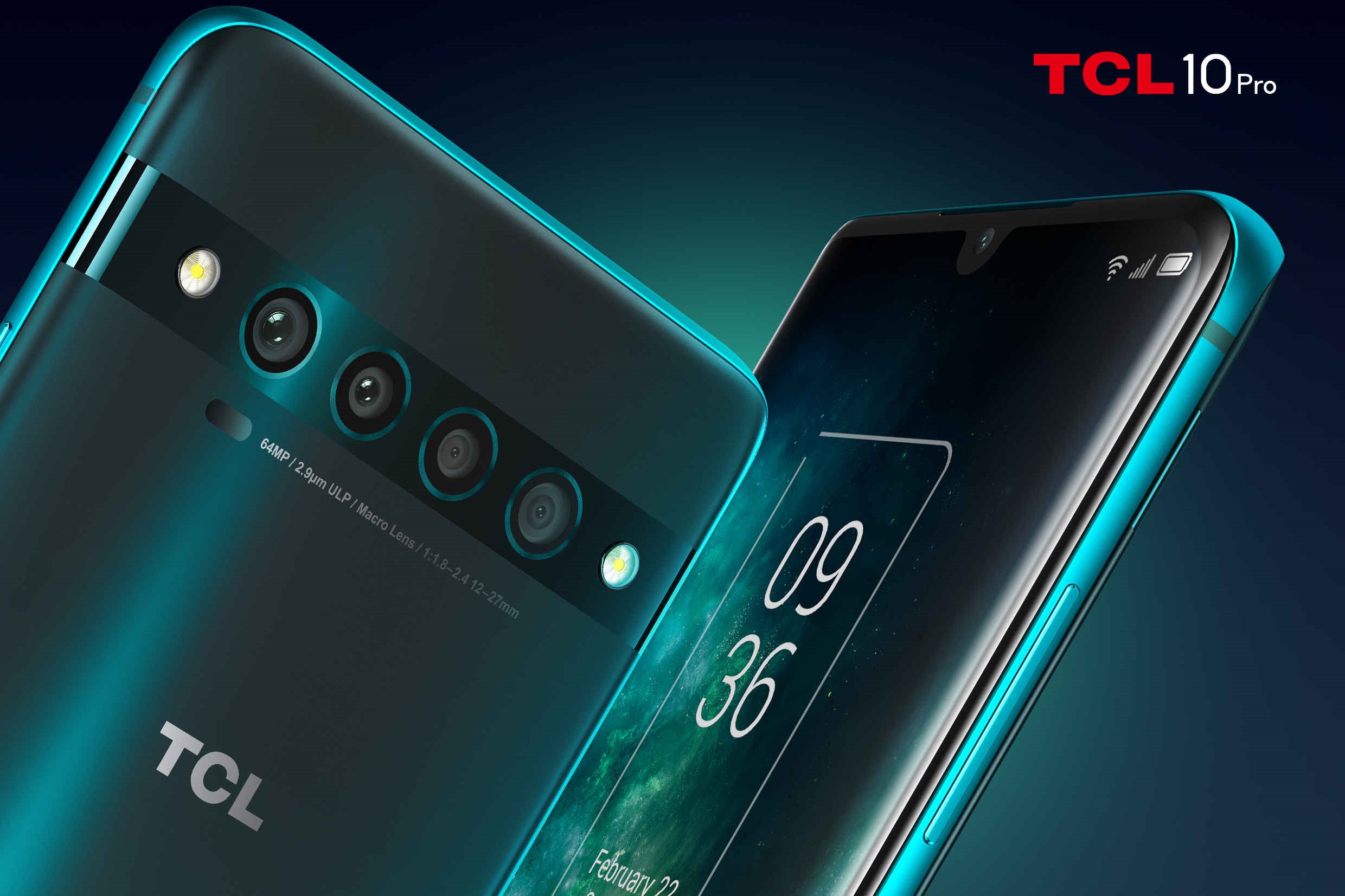 The rear camera has 64 megapixels, while the front camera has 24 megapixels and the fingerprint sensor is integrated. Inside is the Snapdragon 675 processor, as well as the 4,500mAh battery.
With 367 euros you can buy the TCL 10 5G, which comes with the 5G processor, or exactly the Snapdragon 765. It should be noted that the 5G network is not available in all areas, but work is underway to develop it as much as possible. Therefore, all those who do not plan to update the phone for a while, it is better to take this model.
The 10 5G's dimensions are slightly larger, as it comes with a 6.53-inch screen, with a 16-megapixel camera on the front, and a 64-megapixel rear camera. As with the 10 Pro, the battery is rated at 4,500mAh and can be used as a battery to charge any other device.
While the cheapest is the TCL 10L which costs 367 euros, which may be among the cheapest smartphones on the market, while the specifics are not weak.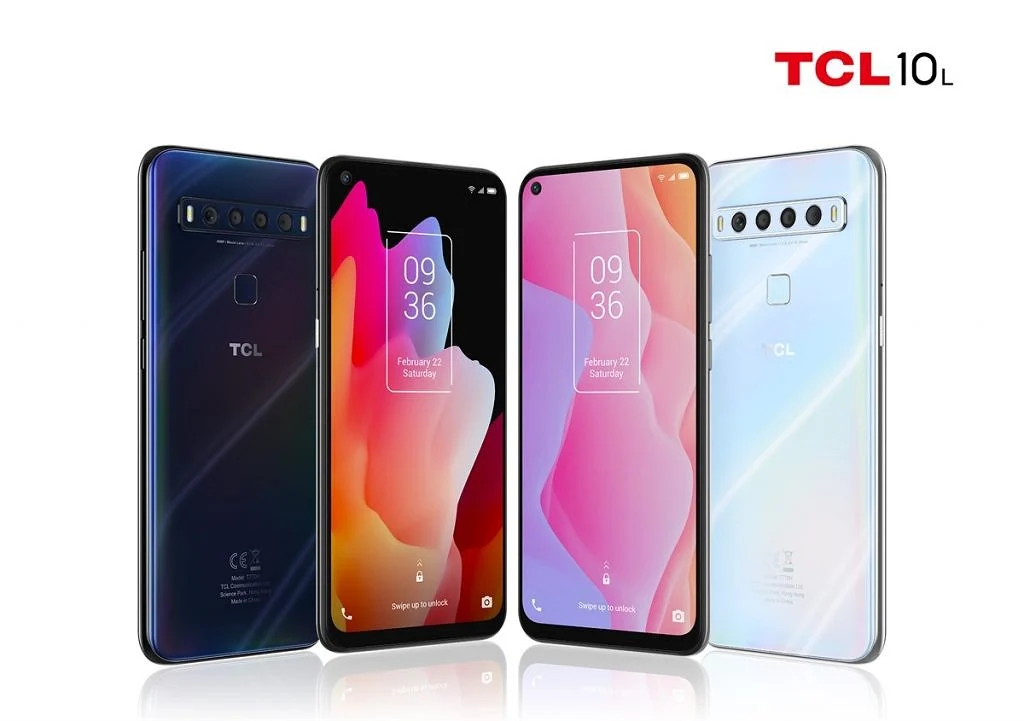 Inside this smartphone is the 4,000mAh battery, while the rear and front camera have the same capacity as the other more expensive models. So far, it has not been announced when the launch of these smartphones will begin.
This is the first time that TCL, known for producing TVs, is using screens to produce other devices.
TCL 10 5G, TCL 10 Pro and TCL 10L Specs
TCL 10 5G
TCL 10 Pro
TCL 10L
Display
6.53-in LCD
Full HD+ (2,340 x 1,080)
19.5:9 aspect ratio
395ppi
91% screen-to-body
450 nits
6.47-in AMOLED
Full HD+ (2,340 x 1,080)
19.5:9 aspect ratio
398ppi
93% screen-to-body
6.53-in LCD
Full HD+ (2,340 x 1,080)
19.5:9 aspect ratio
395ppi
Processor
CPU:
Qualcomm Snapdragon 765G
Octa-core Kryo 460

GPU:
Adreno 620
CPU:
Qualcomm Snapdragon 675
Octa-core Kryo 460

GPU:
Adreno 612
CPU:
Qualcomm Snapdragon 665
Octa-core Kryo 260

GPU:
Adreno 610
RAM
6GB
6GB
6GB
Storage
128GB
MicroSD up to 1TB
128GB
MicroSD up to 1TB
64 / 128GB
Cameras
Rear:
64MP main: 79.8-degree FoV, f/1.89, 0.8 micron pixel size, 1/1.72-inch sensor size
8MP ultra wide: 118-degree FoV, f/2.2, 1.12 micron pixel size, 1/4-inch sensor size
5MP macro: f/2.2, 1.12 micron pixel size, 1/5-inch sensor size
2MP depth: f/2.4, 1.75 micron pixel size, 1/5-inch sensor size

Front:
16MP: 79-degree FoV, f/2.2, 1.0 micron, 1/3.06-inch sensor size

Video: 1080p @ 30fps, 720p @ 30fps
Rear:
64MP main: 79-degree FoV, f/1.79, 0.8 micron pixel size, 1/1.7-inch sensor size
16MP ultra wide: 123-degree FoV, f/2.4, 1.0 micron pixel size, 1/3-inch sensor size
2MP macro: f/2.2, 1.12 micron pixel size, 1/5-inch sensor size
2MP depth: f/1.8, 2.9 micron pixel size, 1/2.8-inch sensor size

Front:
24MP: 79.6-degree FoV, f/2.0, 0.9 micron, 1/2.8-inch sensor size

Video: 4K @ 30fps, 1080p @ 30fps, 720p @ 30fps
Rear:
48MP main: 79-degree FoV, f/1.8, 0.8 micron pixel size, 1/2.25-inch sensor size
8MP ultra wide: 118-degree FoV, f/2.2, 1.12 micron pixel size, 1/4-inch sensor size
2MP macro: f/2.4, 1.65 micron pixel size, 1/5-inch sensor size
2MP depth: f/2.4, 1.65 micron pixel size, 1/5-inch sensor size

Front:
16MP: 76-degree FoV, f/2.2, 1.0 micron, 1/3.1-inch sensor size

Video: 4K @ 30fps, 1080p @ 120fps, 720p @ 240fps
Battery
4,500mAh
Quick Charge 3.0
9V2A
4,500mAh
Quick Charge 3.0
OTG Reverse Charging 5V/1.5A
4,000mAh
Features
Sub-6GHz 5G (Bands n1, n3, n8, n28, n77, n78)
LTE 4G
Dual-band WiFi
Bluetooth 5 w/aptX, LDAC, Super Bluetooth
LTE 4G
Dual-band WiFi
Bluetooth 5 w/aptX, LDAC, Super Bluetooth
LTE 4G
Dual-band WiFi
Bluetooth 5 w/aptX, LDAC, Super Bluetooth
Colors
Chrome Blue, Mercury Gray
Forest Mint Green, Ember Gray
Arctic White, Mariana Blue
[td_block_11 category_id="3″ limit="1″ td_filter_default_txt="" tdc_css=""][td_block_ad_box spot_id="custom_ad_3″ tdc_css=""]