The Chinese telecommunications giant introduced these three products to the Mobile World Congress in Barcelona, ​​in addition to the first foldable smartphone,Telegraph reports.
[td_block_ad_box spot_id="custom_ad_2″ tdc_css=""]
While MateBook 13 and MateBook 14 are less complete, MateBook X-Pro is much more powerful.
The presentation is made after Huawei's big sales over the past year, as well as Western countries' doubts, that there are peacekeepers in these devices that collect data for the Chinese state.
As to the format in general and the screen size, the first models are very similar to Apple's MacBook but at cheaper prices.
The cheapest, which is said to be dedicated to young professionals, is the MateBook 13 that costs $1,170, while the MacBook is the cheapest at $1,600. For MateBook 14, you have to pay  $1,300.
At the Spanish convention, the MateBook X-Pro, which has undergone major updates in the second generation, was introduced, making it worth $1,800.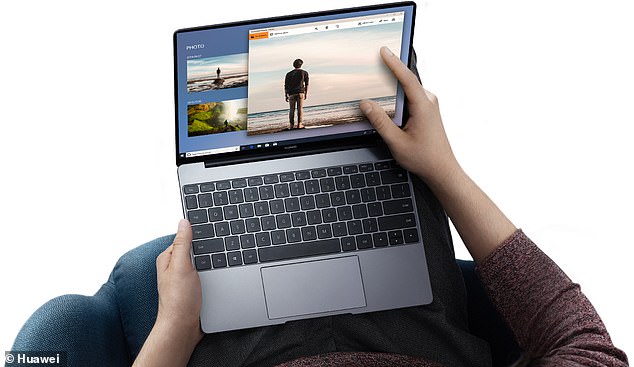 The X-Pro model has the ability to connect to the latest Huawei phone and work together in many programs.
[td_block_11 category_id="3″ limit="1″ td_filter_default_txt="" tdc_css=""][td_block_ad_box spot_id="custom_ad_3″ tdc_css=""]