AMD is causing troubles in quiet waters
As it has done in recent years with Ryzen processors, AMD seems to want to stir the waters in the graphics cards field as well. Specifically, faithful to its appointment, the company unveiled its new proposals for the Radeon RX 6000 series, which will surely increase competition in the industry.
The new models are based on the RDNA 2 architecture, which offers a giant step in performance during the first generation. More specifically, we have a 54% increase in efficiency per watt compared to RDNA architecture. In fact, according to AMD, RNDA 2 cards offer almost twice the performance in 4K compared to similar models of previous architecture.
The spearhead in AMD's lineup is the Radeon RX 6800 XT, which practically comes face to face with the Nvidia GeForce RTX 3080, which it even beats in some cases while using fewer watts. The card is equipped with 72 computing units and 16 GB of memory. The basic kernel clock reaches 2015MHz and the boost clock reaches 2250MHz.
However, AMD does not stop there. The 'reds' also have a letter that beats the RTX 3090. We are talking about the Radeon RX 6900 XT, the most powerful card of AMD's new lineup. Consuming only 300 watts, AMD proposes the RTX 3090 in various uses. In total, it is equipped with 16 GB of memory and 128 MB of "infinity cache". Its core clock time reaches 2015MHz and the boost clock reaches 2250MHz.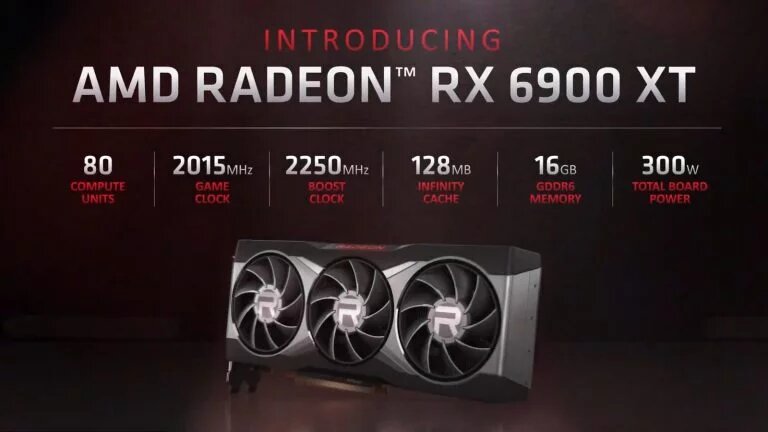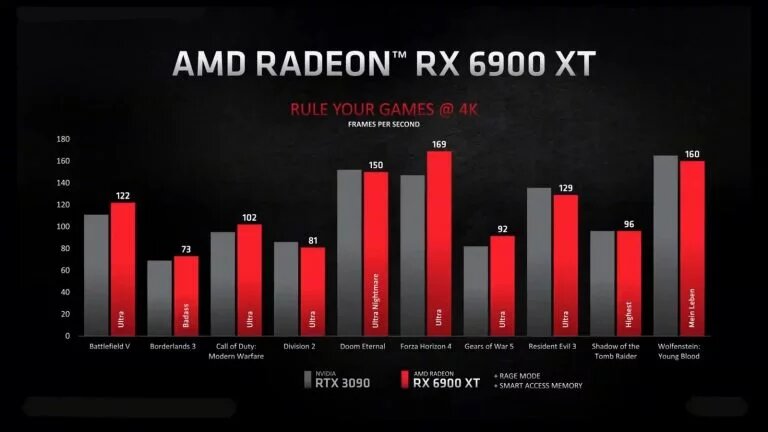 Back to pricing now, the AMD Radeon RX 6800 XT will debut on November 18 with a price tag of up to $650. Its smaller sister, the RX 6800, will cost $580 and hit the market the same day. Lastly, the AMD Radeon RX 6900 XT is expected on December 8 for $1,000.