Basic Fixes to the Most Common iPhone Problems
iPhones are incredibly popular and are used by millions of people worldwide. However, no matter how reliable and sophisticated, iPhones experience problems from time to time. If you're dealing with an issue with your iPhone, don't worry. Here are basic fixes to the most common iPhone problems. 
Restart Your Phone 
If you're experiencing any issues with your phone, the first thing you should do is restart it. This will help clear up any minor bugs or glitches that may be causing problems. To do this, press and hold down the power button until a slider appears on your screen. Slide it to turn off your phone and wait a few minutes before turning it back on again. This should fix any minor issues that you may be experiencing with your phone. 
Replace Non-Working Parts
It is important to remember that certain common problems can affect an iPhone, no matter how you try to prevent them. Any iPhone user can run into difficulties, from dropped calls and lack of network coverage to malfunctioning screens and charging problems. It may be possible to fix these problems without replacing the entire device. In some cases, replacing key parts such as the battery or screen can quickly positively impact performance. With Reclaimed iPhone parts widely available, offering a convenient and affordable way to replace damaged pieces without buying a whole new device. They are usually cheaper than buying brand-new components and may even offer better quality than the originals due to their being tested and inspected beforehand. 
Update Software & Apps 
One of the most common causes of iPhone problems is outdated software or apps that last updated a while ago. To ensure everything runs smoothly on your device, ensure that iOS and all of your apps are kept up-to-date by regularly checking for updates in the App Store or iTunes store. Doing this will help keep your software running properly, so you can avoid dealing with any unexpected errors or crashes while using them.  
Reset Network Settings 
If you're having trouble connecting to Wi-Fi networks or Bluetooth devices, try resetting network settings on your device. This will reset all your network settings back to their factory defaults which can sometimes help fix connectivity issues caused by changes made during software updates. Additionally, if you're having trouble connecting to certain websites or services on Wi-Fi networks, ensure that these sites aren't blocked by parental controls or third-party security applications like Norton Safe Web. 
Device Freezes or Overheats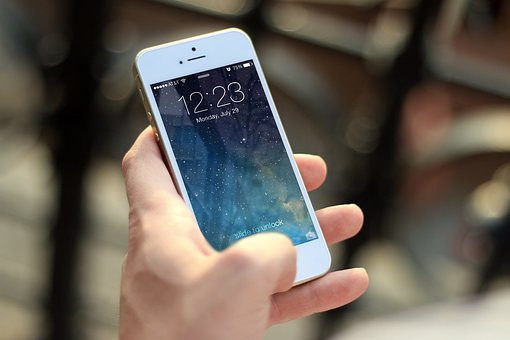 If your phone freezes or overheats, it could be caused by an app that takes up too much memory or processing power. Try force quitting any apps running in the background while not being actively used. Another possible cause is low storage space, if this is an issue for you, delete anything that isn't necessary from your device or transfer files to iCloud storage to free up more space on your phone. Ensure not to leave it in direct sunlight as its internal temperature can rise quickly when exposed to high temperatures. iPhones are great devices, but they can sometimes experience problems due to bugs or glitches caused by outdated software or apps not being updated regularly enough. Fortunately, some simple solutions can often quickly fix these issues without professional help. By following these steps, most users should have no trouble getting their phones back into working order in no time.