The MatePad Pro 5G even has an optional stylus and keyboard cover
Huawei's newest tablet, the MatePad Pro 5G, is a 5G version of the 10.8-inch tablet introduced last year for the Chinese market. Combined with the M-Pencil stylus keyboard and pen, the tablet can be compared to the iPad Pro though it has some unique features.
[td_block_ad_box spot_id="custom_ad_2″]
One of them is two-way wiring charging, the ability to connect the smartphone screen to the tablet, and 5G connectivity. The tablet comes with Android open-source and without Google apps and services. Huawei says the MatePad Pro is the world's first wireless technology tablet.
Tablet charging is done with 27W and reverse charging with 7.5W via wireless technology. This tablet can also be used to charge the keyboard case, headset or smartphone. But it can only charge one device at a time. Compared to the iPad Pro, the screen frames on the MatePad Pro 5G are much thinner and Huawei says the screen covers 90% of the tablet's body.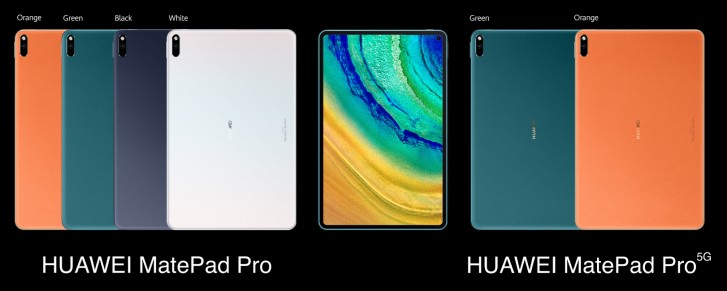 The screen has a resolution of 2,560 × 1600 with a 16:10 aspect ratio. Inside is a Kirin 990 processor and 7,250 mAh battery. Like the iPad Pro, the MatePad Pro can charge the stylus pen by attaching on it. With just 30 seconds of charging we get 10 minutes of battery life.
The 5G tablet goes for €799 for the base model with 8GB of RAM and 256GB of memory. The most expensive goes for €949 for 8GB of RAM and 512GB of memory.
[td_block_11 category_id="3″ limit="1″ td_filter_default_txt="" tdc_css=""][td_block_ad_box spot_id="custom_ad_3″ tdc_css=""]